Be a part of Dawson's 8th annual ScienceFest on April 27- May 6 2022!
Registration to present is now closed. Participate by joining one of the sessions!  See the schedule at a glance here.
What is ScienceFest?
ScienceFest is an annual conference celebrating the knowledge, creativity and passion for learning science of Dawson College students. The conference showcases work, projects, and activities from across the Science, Medical Studies and Engineering (SMSE) programs and in collaboration with other Dawson College initiatives such as SPACE It is a lively festival of science featuring sessions of talks, poster presentations, science-fair-style installations, live demonstrations and activities.
How do I get involved?
We encourage all students in any of the SMSE programs to get involved. Have you or are you about to complete an Independent Study Comprehensive Examination or some other independent project? Would you like to give a talk, present a poster or demonstrate a project from this academic year? Maybe you want to get involved in some other capacity? We are presently looking for presenters and student volunteers to help make this year's ScienceFest a grand success.
Presenters
Options and detailed instruction will be provided shortly. There will be prizes awarded in a variety of categories including:
Oral presentation
Poster presentation
Project demonstration
Register here.
ScienceFest 2017 Conference Booklet Check out the student talks, posters and demo presentations from a previous year.
If you are a faculty member who has been involved with program activities or as a supervisor/mentor to student projects, we encourage you to inform your students of the opportunity to share their work.
ScienceFest Photography Competition
Again this year for ScienceFest! Inspired by the SPACE theme of Intersections, students in all programs are invited to participate in the 3rd annual ScienceFest Photography Competition.
A previous year's Jury Prize was awarded to Celeste Groulx for "spilling colors".  The picture was highly rated for its aesthetics,  scientific value and communication.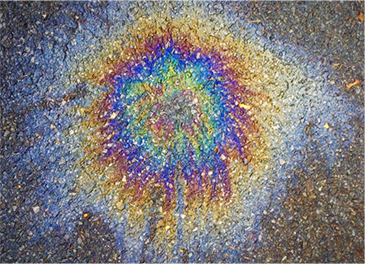 Who will be the winner this year?! For more information or to enter your photograph click here.
Volunteers
Volunteers are always needed to turn the ScienceFest event into the great success it deserves to be. Your participation could be formally credited for volunteering hours (Recognition of Student Involvement), and it looks good on your CV!
Looking for more information about how to get involved? Contact us.
Our Sponsors