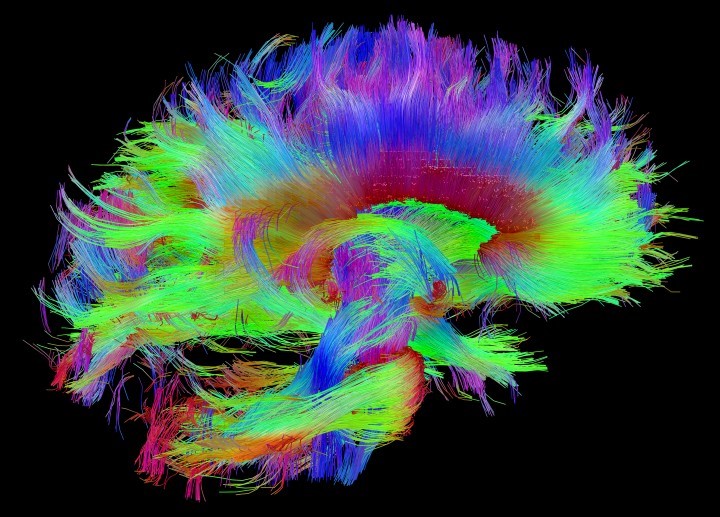 Engaging students in authentic research through Neuroscience
There is a large appetite among our students to get involved in meaningful and complex projects. They want to make deeper connections with what they have learned and are curious to learn more about the real world of science research. While they may only have a vague idea of what research is about, they are particularly interested in participating in an authentic research project. In parallel to this, there are a number of researchers at Dawson who are passionate about probing the unknown and about including students in the process.
How can an environment fostering a productive collaboration between expert and novice researchers be created at the CEGEP level? What do we – students and faculty – get out of it? To answer these questions, we will draw upon our experience running the Dawson Research in Neuroscience Group over the last five years.
The group
Created in 2015, the Dawson Research in Neuroscience Group has grown tremendously thanks to the initial contributions of Rajesh Malik (Psychology) and Maria Dikeakos (Physics), and countless faculty volunteers from the college and external research institutions. The group brings together Dawson faculty, Dawson students and researchers from neuroscience and psychology laboratories in the Greater Montreal area and, more recently, in the United States. We work on projects in the exciting field of neuroscience – the study of the nervous system – where behaviour and physiology intersect and where rapidly evolving technology is opening infinite possibilities for research. This greatly varied field can cater to many interests and appeal to students coming from different disciplines, connecting sciences, engineering, social sciences and even art. Our mission is both academic and educational: to share our passion for the challenging, demanding and rewarding world of research and show students what is required to produce publishable results. We offer students the possibility of a summer internship and an extracurricular program during the academic year as well, in addition to pursuing our own research projects.
Our mission is both academic and educational: to share our passion for the challenging, demanding and rewarding world of research and show students what is required to produce publishable results.
The internship and the Academic Year Program
The Summer Internship Program attracts motivated students from many programs and parts of the college: Pure and Applied and Health Sciences, Social Science, Social Service, Diagnostic Imaging, Engineering, Arts and Continuing Education. From over 100 applications, 25 to 30 students are selected as interns. The interns commit to volunteering anywhere between 15 to 30 hours per week for ten weeks during the summer. These students are very dedicated, driven by their interest in research.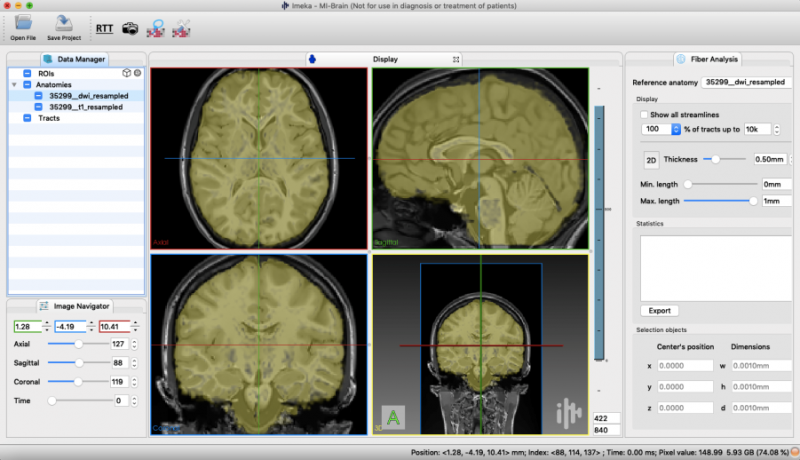 The interns are divided into teams of two or three and work on different projects at Dawson and in labs in Montreal. Topics range from human brain imaging and the study of cerebral metabolites to behavioural measurements and animal research. Students have worked on projects investigating differences in brain structure and/or function using a variety of neuroimaging methods including magnetic resonance imaging (MRI), positron emission tomography (PET) and electroencephalogram (EEG). A variety of patient populations have been involved, ranging from people with sensory deprivation (blind, deaf) to those with substance use disorders and autism. The students learn to do many research-related tasks: plan and perform experiments, process data, do literature searches, code data, participate in meta-analysis and build components of apparatus. All teams also meet regularly as a large group to share their progress and difficulties. Students use these opportunities to collect feedback from their professors and peers and practise their presentation skills.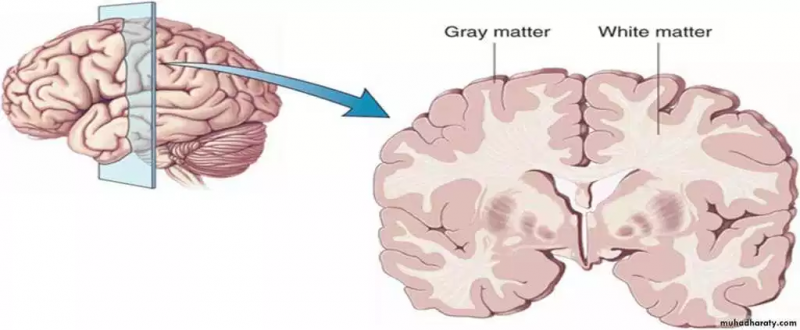 The summer internship culminates during the second week of August, when students formally present their findings to a mixed audience of peers, Dawson community, collaborating researchers, supporters, friends and family. The presentations are followed in September by a poster session. As research never ends, it is common for advisers and students to continue working together beyond the summer. Furthermore, interns are encouraged to expand their involvement in the process of scientific research by publishing in the Dawson Research Journal of Experimental Science (DrJes), participating in Science Fest and submitting proposals to ACFAS colloquia or to other scientific conferences in the province.
Since 2018, one deserving intern each year is awarded the Danielle Tisserand Internship (DTI) prize, dedicated in honour of a close friend to the internship program and a successful neuroscientist. Dr. Tisserand passed away in February 2019 after an epic fight against complications related to multiple sclerosis. The prize is awarded to the student who best exemplifies the values of the internship, which include active participation, taking initiative and excellent collaboration with colleagues and peers, both within their team and within the large group.
During the academic year, students and faculty have less availability to participate in an intensive program, but the interest to conduct research remains strong. An extracurricular program has been designed accordingly. About fifteen students collaborate on a common project, meet once a week in person and maintain electronic contact between meetings. It is common for students to participate in both the school year and the summer programs.
Appeal and advantages for students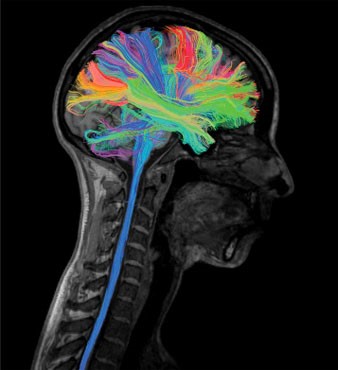 The most common spontaneous comment at the end of the Internship is, "I have learned so much during these ten weeks!" There is indeed much learning happening, but what are the students learning? They learn about the realities of doing research, to deal with uncharted territory, to develop resilience in the face of multiple obstacles and to develop collaborative skills and self-efficiency. They also learn how to communicate effectively, either with other team members who are working on the same day-to-day tasks, with other interns who share interests but have different expertise, or with the general public. An intern observed: "It may sound funny, but we learned how to make effective PowerPoint presentations." What she meant by this is that transmitting knowledge is not as simple as it may look. One has to think long and hard about the best way to organize and present material. To do this well takes considerable practice, but the skills developed can be applied everywhere afterwards.
And of course, all the students learned about neuroscience. Will they work in the field in the future? Considering how broad the field is, the chances of students working on something related are fairly good. But even if they don't, the knowledge they have gained will be useful for understanding new discoveries that touch everyone.
The success of our programs, combined with the clear need for more opportunities for our students, also prompted us to develop a new science option course: Introduction to Research in Brain Imaging, which will be offered for the first time in the Fall of 2019. We hope to add a complementary course open to all students in the near future.
The outcome of our programs is a powerful learning experience, as the students' comments amply demonstrate:
To put your knowledge and learning to good use, to get a taste of the world of academia, to try and learn an immense palette of new things, to be humbled by what is being done and amazed at what YOU can do; this internship was a uniquely rewarding experience. (William Asselin, 2017)
This was, for most of us, our first step into research… a first taste of what it feels like to be a part of something bigger than ourselves… I love programming now, I want to pursue it as a career and I'm not sure I would feel the same way if it hadn't been for [the internship].
The internship gave me a purpose… The level of drive and energy really stimulated me. I met new people who were like-minded. I heard different perspectives. Above all, I got to work in a lab with experts and older students. Working in the lab showed me what it was I had been missing. It gave me a sense of curiosity, of excitement, of triumph. From these experts I learned that science is immensely collaborative. The paths are not clear cut. You may end up somewhere, doing something you never expected. (Dina Gutiérrez, 2017)
Not only did I learn a lot about brain imaging, but I also got to work in one of the most reputable neurological research labs in the world and should soon have my paper published in a peer-reviewed academic journal. (Tudor Chira, 2017)
The internship in and of itself was very inspiring not only to see successful women in science and have them as mentors and role models, but also to have been given the chance to experience what research is like no matter what your background / previous experience is… I discovered that with research, you hit so many walls (which is discouraging!) but you must remember to get back up and find a different way to get around it even when all else failed. You must keep questioning. You must stay curious. You must not be afraid of reaching out to others to ask questions and find solutions because research is not a solitary pursuit. Even when you find a solution, contrary to what students are used to in their science classes, there are multiple solutions, some not yet known. Find them. Find as many as you can! This showed me how vital patience and persistence are in research… Not only was I constantly challenging myself with the tasks I was to complete but I was also pushed out of my comfort zone and work on my fear of public speaking, which I am so grateful for. (Erica Chelini, 2016)
Appeal and advantages for faculty
Much like the students, our passion for neuroscience research has pushed us to become thoroughly involved in this adventure. Although we all also work with researchers outside Dawson, being part of a multidisciplinary group at the college is a great benefit. This team is supportive, stimulating and enlarges the range of our collaborators and the scope of our projects. Introducing students to a different world is challenging, exciting and refreshing.
Our take-home message
If you are considering starting a similar program in your field, here are some tips on how to facilitate productive collaboration between expert and novice researchers at the CEGEP level:
Have students work on a project in groups of two or three, under the supervision of a seasoned researcher. This helps them build their confidence and be more productive.
Choose a project with a clear goal, even if it may change along the way. Students need to know what is expected of them.
Set several intermediate tasks that will help students benchmark their progress. Make sure the interns give oral presentations regularly.
Provide good support to the students when things are not working well, as will certainly happen.
Keep a balance between the day-to-day tasks and the big picture.
When possible, have several teams working on different projects share their experiences with one another.
The overall benefits for running such a program are many:
Students are keenly interested in participating in hands-on research.
These projects provide important opportunities for students to develop 21st-century skills.
Getting first-hand experience with applications in a field that touches on different disciplines helps students clarify their interests and facilitates the often difficult and important decision of choosing a career path.
By starting to develop special skills when they enter post-secondary education, students will be better prepared when they start both undergraduate and graduate studies.
These projects are stimulating for faculty, postdocs and graduate students. The latter obtain valuable experience in supervising students.
These projects provide fruitful collaborations with researchers inside and outside Dawson.
These projects may lead to publishable research papers.
Our long-term goal is to build a Neuroscience Research Centre at Dawson. We welcome any faculty member who would like to join this adventure, particularly those with complementary interests. We also invite everyone to view the poster session of the 2019 interns that will be held on October 18.