Department Co-Chairperson
Explore creativity and imagination in action.
This three-year career program will train you to work as a professional actor, exploring a wide range of acting techniques for theatre and film, with performances both in-studio, and in full-scale theatrical productions staged in Dawson's new theatre. Our training comprises conservatory style, in-studio classes in acting, voice, movement, improvisation, stage combat (including sword-fighting), dance, and acting for camera. We also provide a well-rounded theatrical education with classes in technical theatre, classical and contemporary text, and theatre history.

What's On?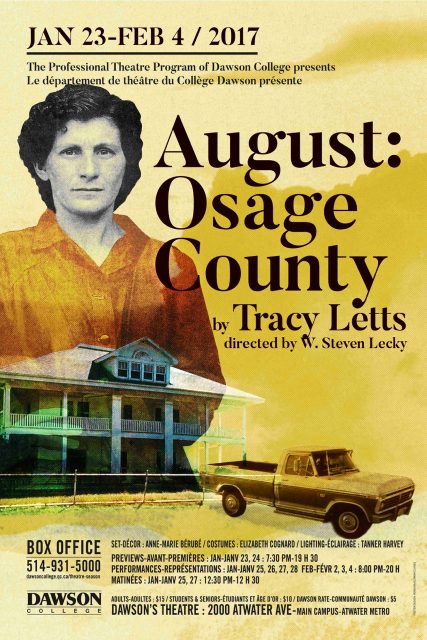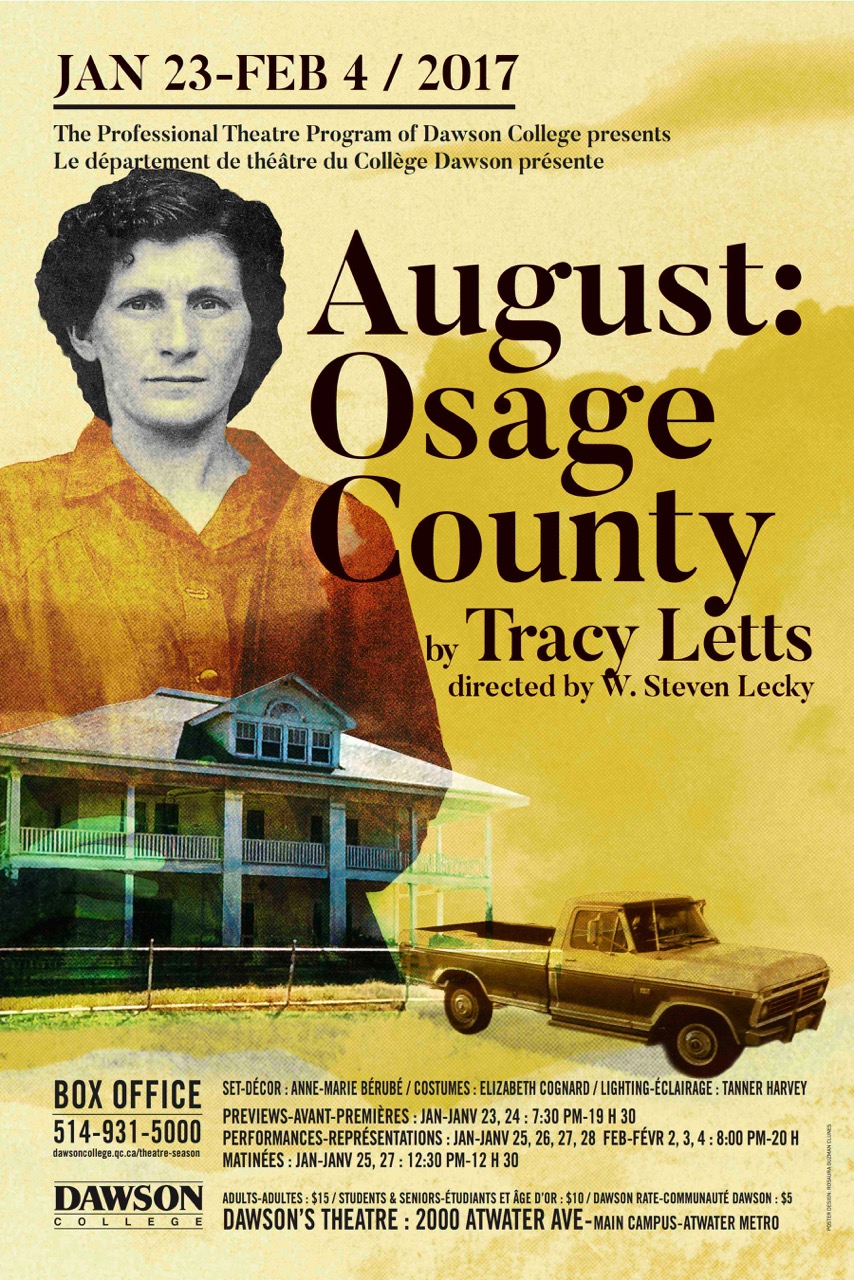 Playwright: Tracy Letts
Director: W. Steven Lecky
Students: Second Major
In a large three-story home outside Pawhuska, Oklahoma, in the thick of August heat, a family is caught in a complex web of dysfunctionality. This is the densely plotted saga of the Weston clan, who, with caustic wit, intense loyalty and savage betrayals, confront their personal demons, and each other, through drink, drugs, sexual misbehaviour and twisted entanglements. As three generations delve into the dark secrets of their past, great tenderness is revealed with raw and touching honesty. This fiercely funny black comedy won a Pulitzer in 2008, many Tony Awards on Broadway, and was adapted into an award-winning film starring Meryl Streep.

Dates and times can be found on the play's webpage.
Career Opportunities
Graduates of this program typically work with professional theatre companies, and in film, television, radio, voice-over, and motion capture. Our department helps prepare graduates for the world of professional acting with information about agents and their requirements (including headshot photos, demo reels, and online self-promotion); audition preparation, including general auditions for the Quebec Drama Federation; and Montreal film/theatre production info.