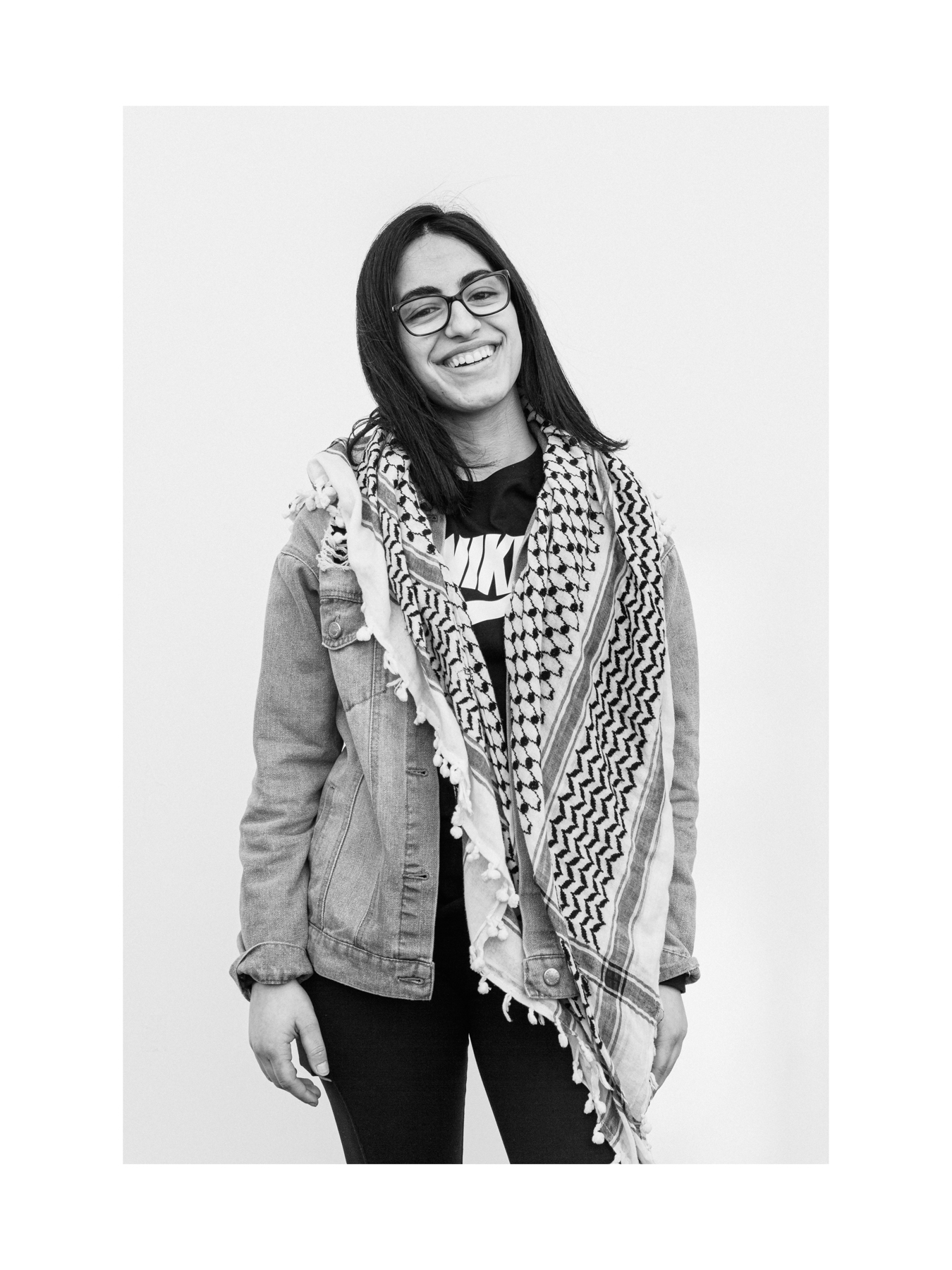 Counterpart: Students Photograph Students
Counterpart stems from an assignment Photography faculty members Peter Berra and David Hopkins introduced in their 2019 Photo Studio 2 class: photograph another student who is a stranger. Afterwards, Berra compiled these images into a portrait of both individual and collective identity, in all its beauty, poignancy, and complexity.
Berra writes:
The title is Counterpart, representing the individual's experience throughout this unique human exchange. For the photographer, it was about photographing someone new, different from them, a brief encounter with a stranger of a similar age, with the common element they share being the school they attended. As for the sitter, they came into school without the knowledge they would be photographed, and thus never had the time to prepare. Most people have never been photographed in this manner—where for a brief moment the focus and attention is placed entirely upon them.
Little did each party know that through this exchange, the images generated, when looked at collectively, show a record of the time these photos were taken, documenting a diversity expressed in various ways—though gender, posture, religion, ethnicity, and cultural, as well as personal style.
The Photographers:
Marie-Florence Angers, Patrizia Ayotte, Kévin Orian Boyer, Élodie Boyer-Lafrenière, Alice Bruel-Joncas, Éloïse Cyr, Victoria Cyr, Enya De Belle, Isaiah Domazet-Casimir, Samuel Fhima, Nina Cannelle Gibelin Souchon, Mark Gorlovsky, Emily Hamelin, Ian Hamilton, Johnathan Houle, Jonathan Jimenez, Cassandra Lacroix, Méghane Laflamme, Kelly Lamer, Magalie Léveillé, Jasmine Martin-Brouillet, Samantha Monette, Abigaïl Nolet, Romello Occhialini, Benjamin Portaria, Samuel Proulx, Zachary Regnier, Mortheza Rezae, Philip Smart, Ya-Nan Song, Jenna Sousa, Christopher Spanos, Jie Sun, Alexandre Tremblay Pereira, Kloé Villeneuve-Boillat, Geoffrey Webster, Taylor Winlo, Leila Yahya.