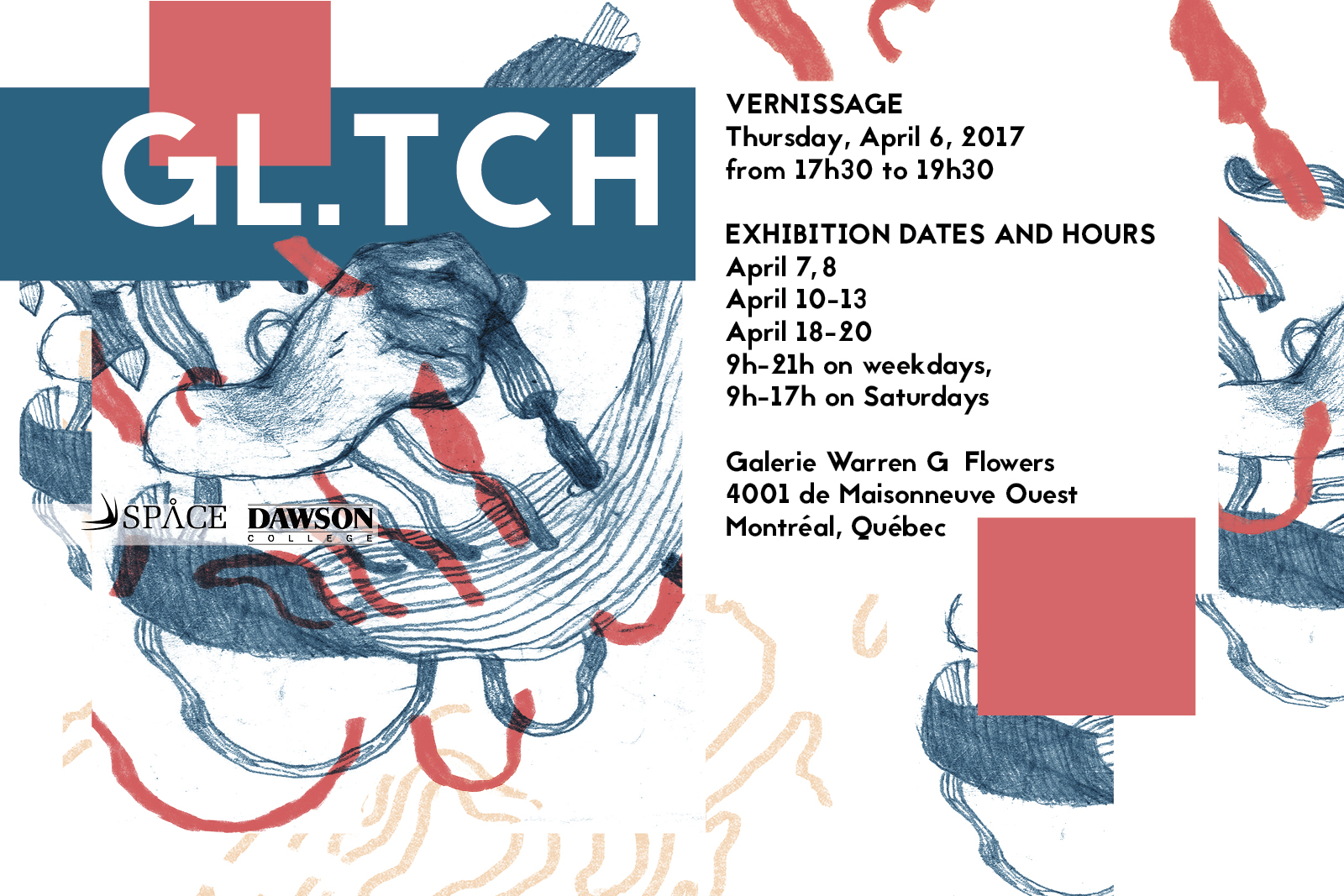 GL.TCH
Montreal, March 28th, 2017 ­ Dawson College's Warren G. Flowers Gallery and S.P.A.C.E. (Sciences Participating with Arts and Culture in Education) are pleased to present the annual S.P.A.C.E. Exhibition showcasing multi- and interdisciplinary works by students, faculty, staff, alumni, and others from the larger Dawson Community around this year's theme, GL.TCH. The GL.TCH
Exhibition opens with a vernissage on Thursday, April 6th from 5:30pm to 7:30pm and is on view until April 20th, 2017.
The Exhibition features a diverse and dynamic range of pieces from across the academic spectrum, including poems, prose, articles, sculptures, paintings, prints, photographs, videos, mechanisms, and scientific findings. It also includes both individual contributions and a number of ambitious group projects.
S.P.A.C.E. invites all to explore the various interpretations of GL.TCH, from a hidden anomaly to a repressed emotion; a happy accident to a deliberate distortion; a scientific calculation to an artistic pattern. Glitches are everywhere, and we hope that this Exhibition will shed some light on their potential.