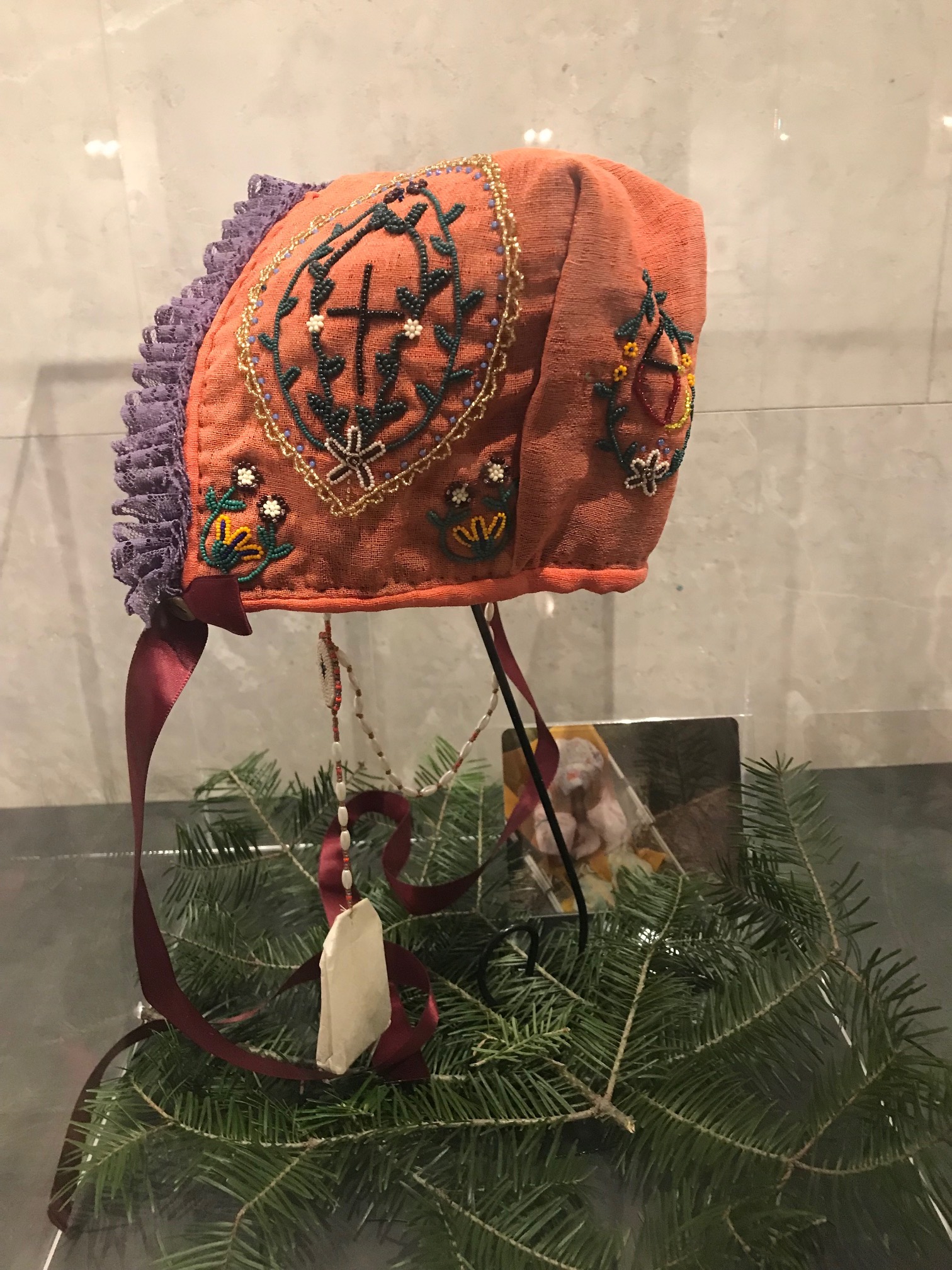 Jobena Petonoquot: Rebellion of My Ancestors
Curated by:
Lori Beavis
Jobena Petonoquot is interested in how actions determines the survival of Indigenous peoples. She creates work that instigates a dialogue and encourages viewers to look further into the history and experiences of Indigenous people in Canada—both a historical and current colonized one in which there is an on-going Indigenous presence. At the same time, her work speaks to the importance of passing histories, family stories, knowledge and skills from one generation to another.
Jobena Petonoquot is an Algonquin artist from Kitigan Zibi, Quebec. Adjacent to the town of Maniwaki, Kitigan Zibi is the largest Algonquin First Nation in the land now called Canada. The territory has been closely linked over its history with both the Hudson's Bay Company and the religious Missionary Oblates of Mary Immaculate. These connections of religion and economics continue to reverberate in Jobena's work.
Lori Beavis is a curator, art educator and art historian living and working in Tiohtià:ke/Montreal, identifying as being of Michi Sagiig Anishinaabe and Irish-Welsh descent. She is a band member of Hiawatha First Nation at Rice Lake, Ontario. Her PhD (Concordia, Art Education, 2016) investigated the intersections between life long art experiences and cultural identity in the lives of four contemporary Indigenous women artists. Her curatorial work, research and emerging art practice, often articulated in narrative and memory in the context of family and cultural history, also reflects on questions of cultural identity, art education and self-representation. In 2016-17 Beavis was artist/art educator-in-residence in McGill's Faculty of Education. Presently at McGill University, Beavis is the P. Lantz Art Hive (MAHI) coordinator and the Faculty of Education liaison for the Indigenous literacy project, Turtle Island Reads (2018).
Featured artists:
Jobena Petonoquot