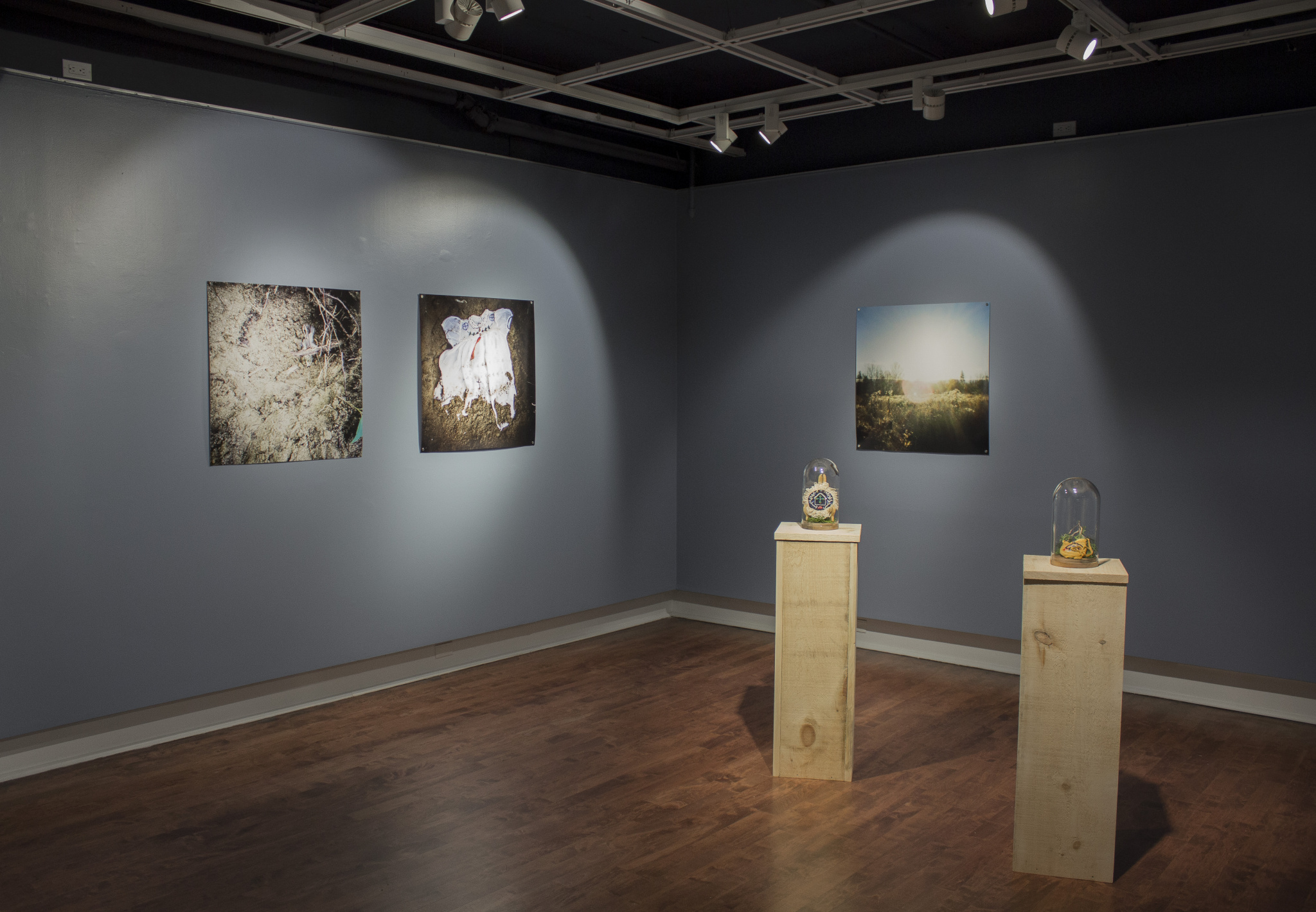 Jobena Petonoquot: Rebellion of My Ancestors
Curated by:
Lori Beavis
Rebellion of my Ancestors is infused with Jobena Petonoquot's familial history and its intersections within the history of colonization in Canada. Petonoquot's beaded works record the memories and stories of her family; photographs, sculpture, prints, and installation articulate an uncompromising Indigenous resiliency and cultural continuity.
Jobena Petonoquot was born in Maniwaki, and raised on the Kitigan Zibi reservation, where she currently lives and works. A graduate Concordia University in 2012, Petonoquot majored in art history and completed a minor in photography. Since 2011, she has exhibited throughout Quebec, in New Jersey, and across Canada with the Walking with our Sistersproject. In 2018, she was awarded the prestigious Impressions residency at the Montreal Museum of Fine Arts, which culminated in an exhibition at the Conseil des arts de Montréal.
Lori Beavis, PhD, is a curator, art educator and art historian living and working in Tiohtià:ke/ Montreal. A member of Hiawatha First Nation at Rice Lake, Ontario, Beavis identifies as Michi Sagiig (Mississauga) Anishinaabe and Irish-Welsh. Her research articulates narrative and memory in the context of family, cultural history, and identity. Her 2019 curatorial projects include exhibitions with Shelley Niro (Peterborough Art Gallery), Barry Ace (FOFA Gallery, Concordia University) and the group exhibition, In/visible (McClure Gallery). Beavis serves on the board of the Aboriginal Curatorial Collective/ (ACC-CCA), the Tiohtià:ke Project Advisory Committee, and the Musée d'art contemporain Art Acquisitions Committee.
Featured artists:
Jobena Petonoquot