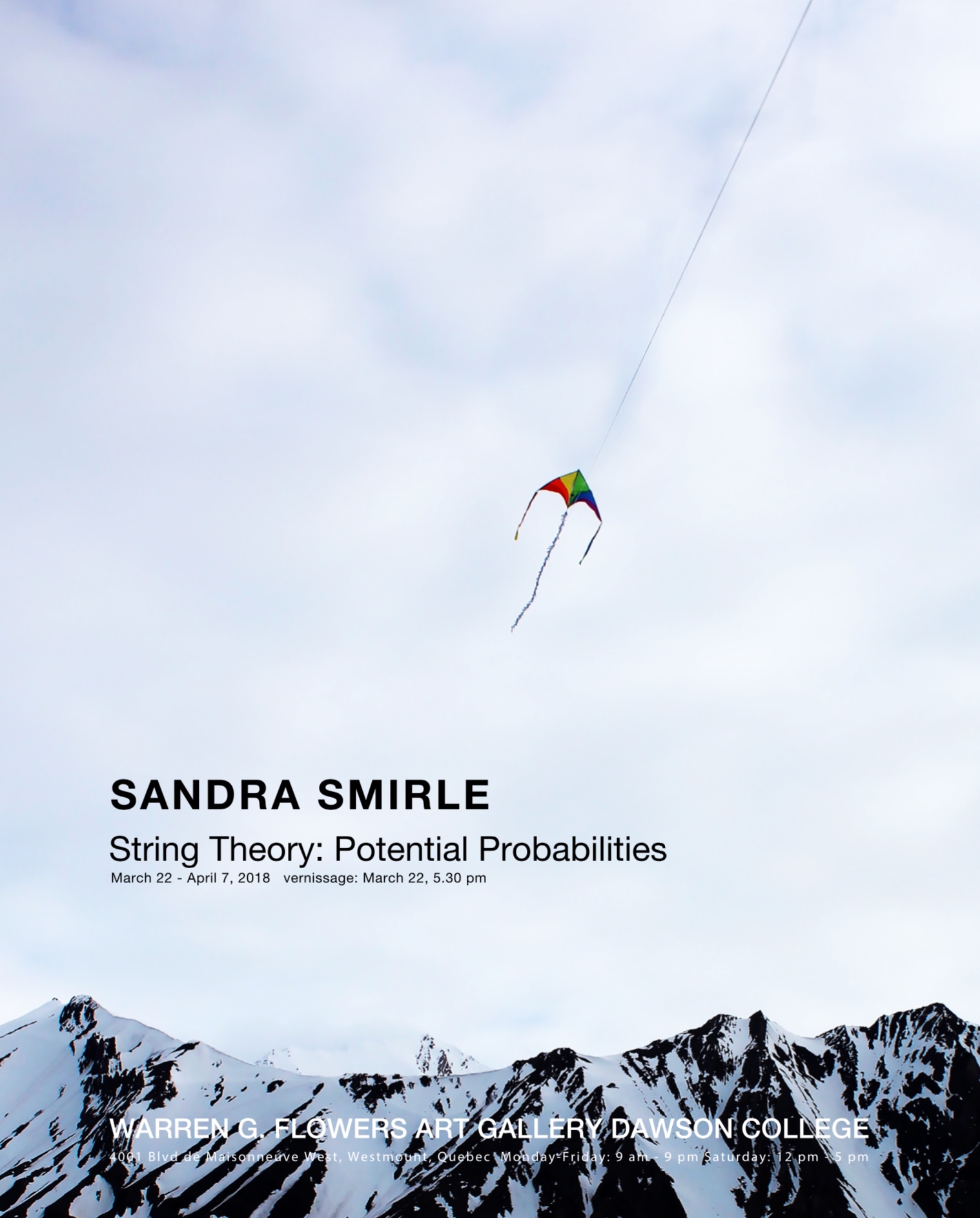 String Theory: Potential possibilities
Artist Talk:  In the gallery, Wednesday, April 4, 6 pm.
A collaboration with the Department of Fine Arts
A solo exhibition of work from Sandra Smirle's trip to the Arctic in 2014.  Her work in video, kinetic sculpture, and works with paper reflects upon both how we map and define the landscape in relation to our increasingly-surveyed selves.
Featured artists:
Sandra Smirle