SOFTWARE DEVELOPMENT CONFERENCE – MONTREAL 2020
Note
Registration will open on September 1, 2019
We are looking for sponsors for DawsCon 2020. To learn more and hopefully sign on email us at dawscon@dawsoncollege.qc.ca for how you can be involved in DawsCon.
DAWSCON Montreal at Dawson College on January 10, 2020 from 8:30 AM till 5:00 PM
Dawson College will again be hosting its free one-day software conference in Montreal. This conference is bringing speakers from Canada, the US, the UK, Colombia and Montreal to speak to students and developers on a wide range of topics concerning software development. You chose to be a programmer and one of the commitments this entails is to lifelong learning. DAWSCON is the ideal place to start or continue!
The event is free to attend (with refreshments) and targeted at students, professional software developers and anyone with a general curiosity.
You can look forward to:
Demo-oriented sessions, with as few slides as possible. Lots of code!
Many useful takeaways and practical tips and tricks.
Sessions for desktop, server and beyond using Java and non-Java languages.
Lots of opportunities to speak to fellow developers and users.
DAWSCON, au College Dawson, le 10 janvier 2020, de 8h30 a 17h00.
Le collège sera à nouveau l'hôte de sa conférence gratuite à Montréal ; elle s'appelait NetBeans Day, et maintenant a pour nom DAWSCON. Elle permettra d'entendre des présentateurs des USA, d'Europe et de Montréal partager leur vue du développement logiciel, et de ses multiples aspects. Vous êtes un programmeur, et vous apprenez tous les jours ? Alors cette conférence est faite pour vous !
Cet événement est gratuit (des rafraichissements seront servis), et nous invitons les étudiants, les développeurs de logiciel, et tous ceux qui sont curieux.
Attendez-vous a :
Des sessions d'exemples : pas, ou presque de 'diapos'
Des tonnes de recettes, de solutions pratiques
Des sessions pour serveurs, pour ordinateur, en Java, ou d'autres langages
Des rencontres avec des développeurs, des étudiants
Registration / Inscription
Begins/Commence 2019-09-01
Speakers / Conférenciers
Venkat Subramaniam
President, Agile Developer, Inc., Java Champion, JavaOne Rockstar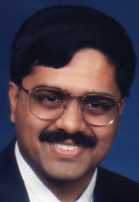 Dr. Venkat Subramaniam is an award-winning author, founder of Agile Developer, Inc., creator of agilelearner.com, and an instructional professor at the University of Houston. He has trained and mentored thousands of software developers in the US, Canada, Europe, and Asia, and is a regularly-invited speaker at several international conferences. Venkat helps his clients effectively apply and succeed with sustainable agile practices on their software projects. Venkat is a (co)author of multiple technical books, including the 2007 Jolt Productivity award winning book Practices of an Agile Developer. You can find a list of his books at agiledeveloper.com.



Henri Tremblay
Java Champion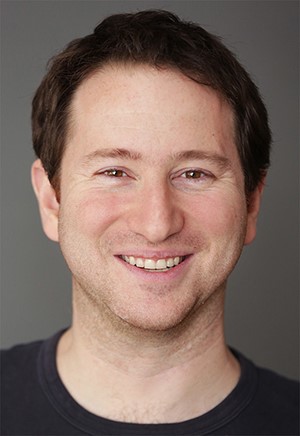 Henri Tremblay est le seul Java Champion au Québec. Il dirige les projets à sources ouvertes EasyMock et Objenesis. Il est aussi l'un des contributeurs d'Ehcache. Quand il était jeune, il a développé le mocking des classes et inventé le concept de mocking partiel. Il codait avec pragmatisme.
Il a été depuis développeurs, directeur technique, architecte d'entreprise, créateur d'entreprise, conférencier et expert en performance. Avec pragmatisme.
Il aime l'optimisation et la productivité. En Java et en général. Il essaie d'être utile. Il est pragmatique.


Henri Tremblay is Java Champion. He leads EasyMock and Objenesis and contributes to Ehcache open source projects. When he was young, he made popular class mocking, invented partial mocking and was coding with pragmatism.
He has been developer, CTO, software architect, enterprise architect, startup founder, teacher and performance expert. With pragmatism.
He loves optimization and productivity. In Java and in general. He tries to be useful. He is pragmatic.
Brian Benz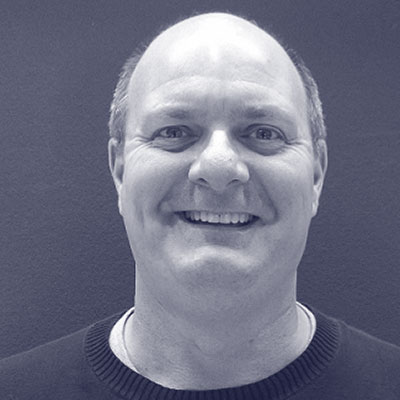 Brian is a Cloud Advocate at Microsoft, helping Java developers to get the most out of Azure. Before Joining Microsoft, he was a solution architect, consultant, developer, author and presenter at IBM, Deloitte, and other companies. Find him on Twitter @bbenz.
Brian's presentation is Reliable code delivery for the cloud with Microservices and OpenTracing
In this code-heavy, interactive presentation, I'll describe how to use OpenTracing (http://opentracing.io/) with Jaeger (https://www.jaegertracing.io/) and annotations in MicroProfile and other Microservice architectures to reliably improve and deploy updates to OpenShift and Kubernetes in the cloud. Topics include best practices for performance analysis, maintaining delivery pipelines using the Linux command line, plus tips on the best free OpenTracing tools and SDKs available on GitHub.
Java Web apps in the Cloud
MicroProfile and other Microservice Architectures
OpenTracing
Jaeger
Performance analysis
Demo – deploying and Improving your application with OpenTracing
Deploying via CI/CD
More resources
Q&A
James Weaver
Java Champion, JavaOne Rockstar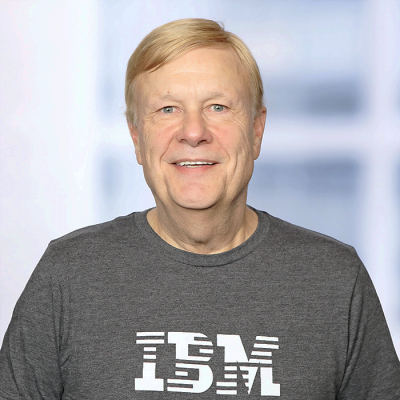 James Weaver is a developer, author, and speaker with a passion for quantum computing. He is a Java Champion, and a JavaOne Rockstar. James has written books including Inside Java, Beginning J2EE, the Pro JavaFX series, and Java with Raspberry Pi. As an IBM Quantum Developer Advocate, James speaks internationally at quantum and classical computing conferences. He tweets as @JavaFXpert, and blogs at http://JavaFXpert.com and http://CulturedEar.com
James' presentation is Quantum Computing for Classical Developers
The buzz about quantum computing has been rapidly increasing lately, and a growing number of developers have been looking into the subject. Concepts developers typically find challenging after cursory investigation of quantum computing include: superpositions of quantum bits (qubits), quantum gates, quantum entanglement (Einstein's "spooky actions at a distance"), and the relevance of Schrödinger's famous cat.
In this session, James Weaver will give a gentle introduction to quantum computing, including: A brief history of quantum computers, visualizing superpositions, composing quantum algorithms with quantum gates, understanding Shor's potentially RSA encryption busting algorithm, and current status of quantum computers.
Mark Stephens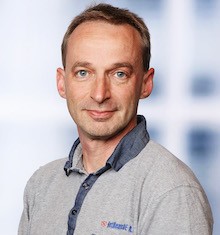 Mark Stephens is a Java enthusiast and keen NetBeans user who regularly speaks at Oracle CodeOne, DevFest and NetBeans events. He organises a NetBeans UK conference.
Mark is the Founder of IDRsolutions, a UK based software Company whose products include a Java PDF Viewer, a PDF to HTML5/SVG converter and a complete replacement for ImageIO.
Mark is very proud to have an MA Degree in Mediaeval History for which he has yet to find any practical use.
Mark Heckler
Java Champion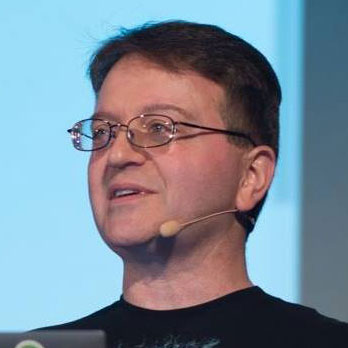 Mark Heckler is a Java Champion, published author, conference speaker, and Spring Developer & Advocate for Pivotal developing innovative production-ready software at velocity for the Cloud and IoT applications. He has worked with key players in the manufacturing, retail, medical, scientific, telecom, & financial industries and various public sector organizations to develop & deliver critical capabilities on time and on budget. Mark is an OSS contributor and author/curator of a developer-focused blog (https://www.thehecklers.com) & an occasionally interesting Twitter account (@mkheck).
Chandra Guntur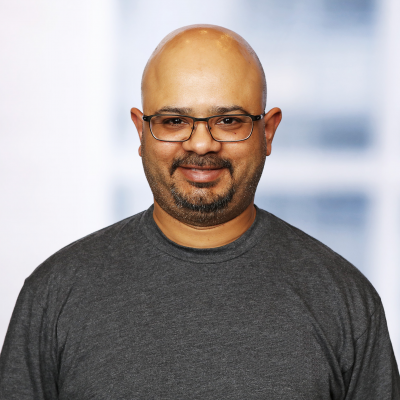 Chandra Guntur is a Director and Java Advocate in Resilient Systems Engineering, BNY Mellon. He has been a technologist in the financial services industry since 2003 and is programming with Java since 1998. Chandra is one of the representatives for BNY Mellon in the Java Community Process (JCP) Executive Committee. He is a Java User Group (JUG) Leader, and helps run one of the largest Java user groups, NYJavaSIG (New York Java Special Interest Group). He is also responsible for running the NYJavaSIG Hands-On-Workshops (HOW), conducting code workshops and Code Katas on core Java features. Chandra is a frequent speaker at Java meetups, user groups, and key conferences including Oracle Code One, Oracle Code NY, QCon New York, Devnexus and GIDS India.
Twitter: @CGuntur
Linkedin: https://www.linkedin.com/in/cguntur
Kirk Pepperdine
Bio and presentation details still to come
Hillmer Chona
Java Champion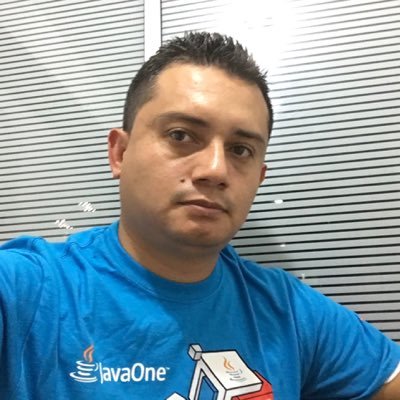 Java Champion, Oracle GroundBreaker Ambassador, System Engineer, Medellín JUG Leader, Duke's Choice Award Winner, focusing on software development with Java Techs.
Heather VanCura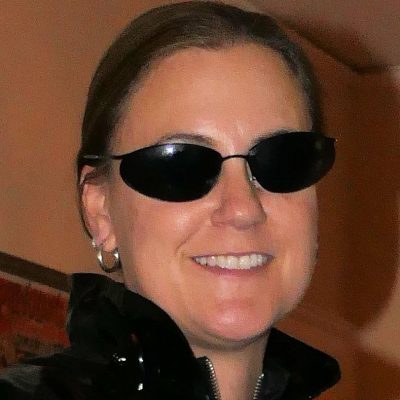 Heather leads the Java Community standardization efforts at Oracle, and is a leader of the global community driven adoption user group programs. She is Chairperson of the Java Community Process (JCP) program. In this role she drives the efforts to transform the JCP program and broaden participation and diversity in the community. She is passionate about Java, women in technology and developer communities, serving as an International speaker and community organizer of developer hack days around the world. She resides in the San Francisco Bay Area, California USA and enjoys trying new sports and fitness activities in her free time.
Heather's presentation is The Future of Java and You
This session will explore how Java development has been brought into the open over the past decade. Several Java developer efforts have brought open source development processes and new levels of transparency and participation into their communities.
The Java Community Process (JCP) program celebrated twenty years of Java standards development in 2019.
Learn about the latest Java innovations to the Java SE Platform – Java SE 11, 12, 13 and beyond.
Since the initiation of efforts to expand the developer participation in the Java community, Java standards development is more open that it ever has been.
Learn how to take part in the Java developer community and the upcoming changes to Java – you can participate as an individual, corporation, or nonprofit such as a Java user group (JUG).
This session answers questions about why and how to participate in the evolution of the Java platform. You will also learn about the global Adoption programs and how you can participate in contributing to the future of Java.
Markus Eisele
Markus is a Java Champion, former Java EE Expert Group member, founder of JavaLand, reputed speaker at Java conferences around the world, and a very well known figure in the Enterprise Java world. With more than 16 years of professional experience in the industry, he designed and developed large Enterprise grade applications for Fortune 500 companies. As an experienced team lead and architect, he helped implement some of the largest integration projects in automotive, finance and insurance companies. More than 12 years of international speaking experience and 5 years in developer advocacy with a strong focus on Java platforms helped him build a large network of professionals and influencers. He is an O'Reilly author and helped with technical reviews of more than 10 books about technologies he cares for. He published more than 100 articles in various IT publications over the last 10 years.
Tentative Schedule
8:00 – 8:30
Registration in the Cafeteria 3C
8:30 – 8:45
Welcome Address by Ken Fogel in the Cafeteria 3C
8:45 – 9:45
10:00 – 11:00
11:15 – 12:15
12:15 – 13:00
Lunch (bring your own or visit the mall)
13:00 – 14:00
14:15 – 15:15
15:30 – 16:30
Afternoon Keynote in the Cafeteria 3C
Note
The session schedule may change so check back from time to time.
---
For more information, contact us at DawsCon@dawsoncollege.qc.ca.
Pour plus d'information, veuillez nous contacter au DawsCon@dawsoncollege.qc.ca.
Registration / Inscription: Soon / bientôt
Dawson College is across the street from the Alexis Nihon Plaza where you will find a food court that caters to most tastes. Dawson is easy to get to as there is an entrance from the Atwater Metro station.
Le College Dawson se situe en face da la place Alexis Nihon, ou se trouvent des services de restaurations rapides de toute sortes. Il existe un entrée directe au collège depuis la station de métro Atwater.