IN COLLABORATION WITH

Montreal's FREE 1-day Software Conference
For students & developers – Friday, January 14, 2022
Hybrid Format Hybride
DAWSCON at Dawson College | January 14, 2022
Dawson College will again be hosting its free one-day software conference in Montreal. This conference is bringing speakers from around the world to speak to students and developers on a wide range of topics concerning software development. You chose to be a programmer and one of the commitments this entails is to lifelong learning. DAWSCON is the ideal place to start or continue!
The event is free to attend and targeted at students, professional software developers and anyone with a general curiosity.
DAWSCON au Collège Dawson | 14 janvier 2022
Le collège sera à nouveau l'hôte de sa conférence gratuite à Montréal. Elle permettra d'entendre des présentateurs du monde entierdes partager leur vue du développement logiciel, et de ses multiples aspects. Vous êtes un programmeur, et vous apprenez tous les jours ? Alors cette conférence est faite pour vous !
Cet événement est gratuit et nous invitons les étudiants, les développeurs de logiciel, et tous ceux qui sont curieux.
Conference Schedule / Itinéraire de la conférence
Coming soon / Bientôt disponible
Speakers / Conférenciers
Coming soon / Bientôt disponible
Conference Organizers / Organisateur.trice.s de la conférence
Lei Lopez & Victor Ponce
Conference Founder / Fondateur de la conférence
Ken Fogel
Java Champion, JCP Executive Committee Member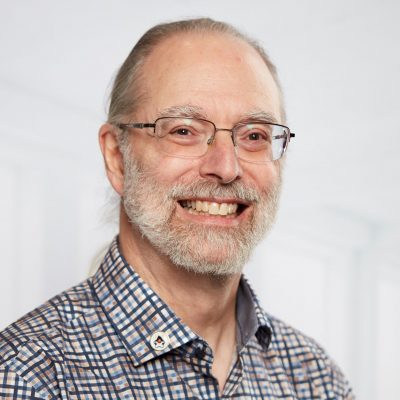 Ken Fogel was a faculty member of the Computer Science Technology Program at Dawson College. He has spoken at Java One, now called Code One and Apache Con and participated in JCrete. He is a member of the Java Community Process Executive Committee. After his first two years speaking at Java One he decided to bring a little of his experiences at these conferences to Montreal and this led to DawsCon. Being a developer means a commitment to life long learning but not everyone can travel to conferences. DawsCon brings to Montreal some of the finest speakers in the world to a conference where admission is FREE!
---
For more information, contact us at dawscon@dawsoncollege.qc.ca.
Pour plus d'information, veuillez nous contacter au dawscon@dawsoncollege.qc.ca.