Researcher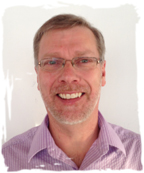 Chris Adam
Expertise
Chris is an educator and social entrepreneur who teaches environmental leadership, and co-directs the sustainability project at Dawson College. He has been recognized nationally and internationally for his environmental and sustainability programs. He is executive director of the Earthvalues Institute, a non-profit charity specializing in using a Nature as Mentor philosophy to teaching and is director of Cadameco Consultants Inc. Chris evaluates the success of projects through traditionally measured outcomes, as well as indicators of working group cohesion, and successful group process. Most recently, Chris has committed himself to research and application of Sustainable Happiness, a concept pioneered by Dr. Catherine O-Brien.
Contributions to Dawson's Community
He is the founder of the Sustainable Happiness Certificate at Dawson College and is an active member of Sustainable Dawson.