Researcher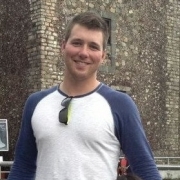 Jeffrey Barnes
Expertise
In 2008, Jeffrey Barnes was a Smithsonian Tropical Research Institute fellow (short term) working on research of the cocoa plant and its consumption by Panama's indigenous community of Aligandi, the Guna. At Dawson, he is an active participant in Sustainable Dawson and the Sustainable Campuses project.
Check out Jeff's publications on ResearchGate.
Contributions to Dawson's Community
This past academic year Jeffrey ran a workshop session for Social Sciences Week "The Zombie Apocalypse and Penis Snatching: the Geography of Mass Hysteria". In 2012, Jeffrey participated in the Monarch tagging program with Sustainable Dawson. He also participated with fellow colleague Gisela Frias in the IDRC funded Sustainable Campuses project.
Publications
Binning SA, Barnes JI, Davies JN, Backwell PRY, Keogh JS, Roche DG. "Ectoparasites modify escape behaviour, but not performance, in a coral reef fish." Animal Behaviour, 2013
Barnes, JI. (2013) "Where Chocolate Begins and Research Methods End: Understanding Kuna Cacao Consumption." Human Organization 72(3): 211-219.
Barnes, J. I., Wall, J. E., Diaz, D., & Ballamingie, P. (2011). "Missed Understandings: Cultural and Communication Disconnects in Indigenous Livelihood Revitalization and Conservation". Society & Natural Resources,24(9), 972-983.
Barnes, J. I. (2008). "Cacao: A Cultural Keystone Species among the Kuna of Three Communities in San Bias, Panama" (Masters dissertation, Carleton University).
Publications
MSc, 2008, Geography and Environmental Studies, Carleton University