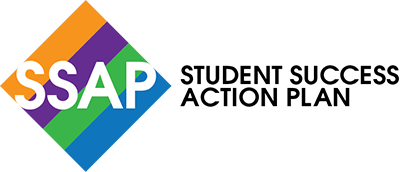 The office of Academic Development funds extra-curricular and in-curricula projects that involve direct student participation and/ or takes a new or creative approach to pedagogy and student skill development. For more information about SSAP please select the appropriate link on the right hand menu and don't forget to like us on Facebook, Twitter and Instagram!
Happening This Month

History Field Trip & Workshop in Kahnawake
September 13, 2017
The students of the learning communities class Counting the Cost: Social Justice in Canada? will have the opportunity to visit the community of Kahnawake – including guided visits to the cultural centre, the village itself, and a longhouse. This field trip has been designed and organized by Kahnawake tourism officer Wakenhnhiiohstha Montour.
Cinema Politica Dawson College
Fall/Winter 2017-18
CINEMA POLITICA is a Montreal-based media arts, non-profit network of community and campus locals that screen independent political film and video by Canadian and international artists throughout Canada and abroad. Cinema Politica – Dawson will promote documentaries and engage students in discussions on political cinema by independent artists, with an emphasis on Canadian works. The main goal is to expose students to the variety of social justice issues that affect people here and worldwide as well as engage them in meaningful dialogue after the screenings. The screenings and accompanying activities are tailored to meet the objectives of multiple academic certificates and programs: for example, Peace Studies Certificate, the First Peoples' Initiative and North-South, all of whom will have students engaged in the Cinema Politica events as a way to fulfill course requirements. In addition, these screenings will also bring about an opportunity to challenge student perception, raise awareness and encourage critical thinking.
THIS FRIDAY, 11:30 – 1PM, Dawson theater Atwater entrance at 2000 Atwater,
No Land No Food No Life is a hard-hitting film which explores sustainable small scale agriculture and the urgent call for an end to corporate global land grabs. This feature length documentary gives voice to those directly affected by combining personal stories, and vérité footage of communities fighting to retain control of their land.
Fall 2017 semester screening dates:
Friday September 15, 11:30am
Friday September 29, 11:30am
Friday October 27, 11:30am
Friday November 10, 11:30am
Friday November 24, 11:30am.
Address: Dawson Theater, 2000 Atwater. Note that the entrance is located on Atwater ave. There is no access via inside the school. Thank you!