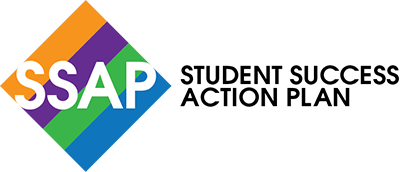 The office of Academic Development funds extra-curricular and in-curricula projects that involve direct student participation and/ or takes a new or creative approach to pedagogy and student skill development. For more information about SSAP please select the appropriate link on the right hand menu and don't forget to like us on Facebook, Twitter and Instagram!
Happening THIS MONTH
ALC FESTIVAL 2017
May 1 – 11, 2017
The Art, Literature and Communication (ALC) festival is a student-centered event that is designed to engage students from the planning stages to the presenting of all the some 30 events. This festival celebrates the work of our students beyond the classroom, giving them a greater arena to showcase their work.
The goals of the A.L.C. Festival are:
• to promote the creative and academic work of ALC students
• to raise the profile of the ALC program in the college
• to provide students with practical experience in planning and hosting
CINEMA-COMMUNICATIONS:  RESIST VIOLENCE
May 4-5, 2017

On May 4 and 5, a multimedia exhibit will be held. The Resist Violence 2017 event will feature works from all of the students involved in the paired Cinema/Communications and Humanities course, Imaging Violence and Nonviolence. The projects that will be showcased are related to the subject of resisting violence with the theme of "checkpoints", to be interpreted in various ways, for example we plan on turning Conrod's into a border crossing checkpoint.
Resist Violence: Borders
From the Turkish shores near Bodrum, to the threatened US – Mexican wall, we are contemplating borders in ways that challenge our understanding of human rights. This term's Resist Violence exhibit will question what it means to cross a border and the dehumanizing, discriminatory process we have normalized, asking: are we more secure? Join us in Conrod's to experience this and many other awareness raising media projects made by students in the paired Humanities + Cinema-Communications class "Imaging Violence and Nonviolence."
CINEMA-COMMUNICATIONS: Power to the People
May 4, 2017

"Power to the People" brings together two Arts + Culture graduating classes in the production of an innovative multi-disciplinary exhibition and poster campaign celebrating the power of collective action to advance social and political change. The exhibition will include theatrical, musical, media, inter-active, literary and visual artworks to be presented as a program of 'performances' unfolding over the course of an evening event. At the same time we will launch a 'poster book', gathering posters designed by each student/collaborative team to promote the issues and interests addressed in each work.
Science on Tourne!
May 5-6, 2017

The 2017 edition of Science, On Tourne! challenges students to "build an autonomous machine able to pick up golf balls and put them in a container"
The winning team from the Local Dawson competition will be sent to the Finals held at Cégep Garneau on May 5 & 6. The local Dawson competition will have teams from Mechanical Engineering Technologies as well as numerous Science students.
DAWSON SCIENCEFEST 2017
May 8-11, 2017

The 3rd annual ScienceFest conference, to be held May 8th to May 11th 2017, is a dynamic student-centered conference at Dawson College that shares students' knowledge, creativity and passion for learning science in a public forum and recognizes them for their efforts and achievements in 2016-2017. It foresees involvement from all disciplines in the program (as well as technical programs) and invites participation from the entire Dawson community.
Liberal Arts Anthology 2017
May 11, 2017
The Liberal Arts Anthology is an annual project culminating in the publication of essays, short stories, poems, photographs, drawings, etc. by 1st & 2nd year students in the program. The project is run entirely by students (planning, coordinating collaborators, editing, desktop publishing).
The theme of the anthology is different every year and reflects the diverse talents of each Liberal Arts cohort. An anthology is given to each student. After publication of the anthology, a formal launch event is organized for the students and program faculty to celebrate and distribute the publication.
CINEMA-COMMUNICATIONS: The Dawson Game
MAY 10, 2017

Cinema-Communications department
The Dawson Game, Launching May 10, in the lower atrium of Dawson College.
"Education is not a preparation for life; education is life itself" – John Dewey
In the Cinema and Communications Integrating Activity class, students are taking Dewy at his word by launching an educational augmented reality game. With a population of over 10,000, Dawson is like a small city and like an actual city, it can sometimes be difficult to navigate, and not every student gets to experience it in all its complexity. So our game's ultimate goal is to orient students, faculty and others, allowing them to discover their college through the use of QR codes, informative videos, brain teasing puzzles and amusing riddles. This student-driven project will enlist the participation of CRLT, CLL, DSU, the registrar, academic advising, PARC, the library, and other interested parties. Additionally, this project will have the legacy of leaving the future Dawson community a fun and informative game.
CINEMA-COMMUNICATIONS:  MEDIA NIGHT Winter 2017
May 12, 2017

Dawson Media Night is the prime event for Dawson College's Cinema-Communications department. Divided into four categories; animation, narrative, experimental and documentary, the screening features the work of students that, throughout the semester, have striven to create creative and professional material. Prizes are given, students host the event along with live performances, art installations in the lobby and food/beverages are offered.
Deans' Choice Awards 2017
May 31, 2017
The Deans` Choice Awards begun in 2013 is an allocation of $500 granted to a Visual Arts Sector Program on an annually rotating basis for final exhibition work of their graduating students judged by a jury of 3 Deans. There is a $300 first prize and two $100 honourable mentions.
The student work is judged according to a certain set of pre-established criteria with the work of the First Prize Winner displayed along with winners from previous years in the area outside of the 5B.13 Boardroom .
This year the award in May will go to the Graphic Design Program with the ceremony occurring at 6:00 p.m., May 31st, 2017 on the second atrium level in Conrod`s during the vernissage for the graduating students of the program.
Irish History & Culture Abroad 2017
May 29-June 8, 2017
"Irish History & Culture Abroad" compliments the activities of History Course 330-325-DW, Class Abroad: Ireland (Winter 2017), which is designed to take students from the classroom to the field to apply learned knowledge in History and Classics. Students are meant to participate in an engaged learning environment. They will travel, visit, observe, present, and discuss a variety of political, cultural, social and economic topics in Ireland, and in these ways, further their knowledge far beyond the traditional classroom experience. Dawson students will be expected to share their ideas and experiences in journals, essays, oral presentations, written reflections, and photo assignments so that they can appreciate their wider historical context and environment.  It is the hope that upon graduation, Dawson students who have participated in this project will have obtained an education that not only inspires further study, but also fosters a life-long sense of curiosity and appreciation for their wider communities and surroundings.
SUSTAINABLE CAMPUSES 2017
FEBRUARY 6 – March 17,  2017 & May 29 to July 7, 2017
"Sustainable Campuses Initiative" is a partnership between Dawson College and Mexican universities aimed at generating and sharing knowledge on campus sustainability. An important part of this initiative has been the establishment of Dawson student internships in Mexican Campuses. The Sustainable Campuses Internships provide an opportunity for Dawson Students from the CRLT program (4), Environmental Science (2) and Environmental Studies Profile (2) to share their knowledge and experience to support campus sustainability initiatives in our partner institutions in Mexico. For our students, the internships are an important opportunity to gain hands-on experience on the design, execution and management of campus sustainability projects on the ground in a cross-cultural context as they satisfy program requirements.
DAWSON GARDENS
WINTER 2017

Dawson Gardens aims to provide active learning opportunities to Dawson students through experience in planning, planting, and maintaining organic vegetable gardens on Dawson's rooftops. The Dawson Gardens team contributes to community and environmental sustainability on campus by providing fresh, healthy, affordable and locally grown food to the Dawson Community. Finally, we contribute to food security and sovereignty on campus by providing affordable produce as well as supporting the food bank and other food security initiatives for students.
Please see our Facebook page at: https://www.facebook.com/DawsonCollegeRooftopGardensProject/
THREE SISTERS GARDEN
Winter 2017

Sustainable Dawson, the First Peoples' Centre and the Dawson College Peace Centre will continue the ongoing project of the Three Sister's garden in the Conrod's Courtyard. The Three Sister's Garden, established in the 2015-16 year, is a commitment by these three initiatives and by extension the College, to acknowledge the land as Indigenous, promote Indigenous agricultural knowledge and provide students and staff alike a unique experiential learning experience that connects community and learning. Read the Montreal Gazette write-up of this great project here.
S. P. A. C. E.   2 0 1 6 – 2 0 1 7
Fall 2016 – Winter 2017
SPACE is a student enrichment initiative that nurtures exploration, discussion, and collaboration beyond the classroom and across the disciplines.
2016/2017 THEME: GL.TCH
What is a glitch? In 2016-2017, S.P.A.C.E. is proposing to put a crack in the commonly understood meaning of this word—i.e. an error in the functioning of a system, a program, or a machine—and to offer a stipulative definition: a glitch as any disruption in, deviation, departure, or diversion from usual patterns, established theories, predominant beliefs, or behaviours; as any snag, bug, or unexpected variable in a system, a process, or an event. Such a glitch could arise spontaneously or be carried out intentionally—for instance, S.P.A.C.E. intentionally disemvoweling the word glitch itself to produce GL.TCH.
FALL 2016/WINTER 2017
The Dawson English Journal  is an academic journal, published online and in print, which features compositions written by Dawson students for their English courses (and related subjects).  The journal is run by an editorial team made up of students.  We get submissions of assignments from students across all programs, and we publish them so that friends, family and the general public can see what great thinking, reading, and writing Dawson students are doing in their courses.
DAWSON READING SERIES 2016-2017
Fall 2016/Winter 2017
The Dawson Reading Series invites authors to read for students at the college and answer their questions at an event held once a semester.
We strive to invite writers who demonstrate a high degree of creativity which can help to inspire students.
DRJES 2016-2017
Fall 2016 – Winter 2017
The Dawson Research Journal of Experimental Science (DrJes) is a publication that seeks to disseminate student research in print form. It provides students with an early introduction to the scientific method and to the business of science. Articles are based on developing a hypothesis, conducting experiments to test the hypothesis and formulating a conclusion. The articles are published after undergoing evaluation by referees who are experts in the field. Volume 1 of DrJes was issued in 1999 and at that time was the first journal of its kind in North America. It was cited in a book by Robert L, Wolke, What Einstein Told his Cook, aa "a most impressive journal that publishes papers of original, professional-quality research by undergraduate students at Dawson College, in Montreal Quebec." Former editors-in-chief have gone on to found similar journals at McGill University and Cornell University.
OPEN STUDIO LIFE DRAWING
Fall 2016 – Winter 2017
The Open Studio Life Drawing at Dawson College, are weekly drawing sessions where students can avail themselves after class time to refine their handling of drawing materials, hone their observational skills, and enhance their drawing techniques as they observe from the human figure.
Sessions will be offered September 7, 2016 to May 10, 2017 (12x Fall Session + 12x Winter Session).
These sessions are open to our Illustration students and also to any student in the visual arts disciplines and for faculty as well. In particular, students from Illustration (New Program), Illustration & Design, Fine Arts (now Visual Arts), and 3D Animation have over the years also availed themselves of this opportunity. Alumni are also welcome. Photo credit Joey Hebert
STUDIO ARTS EXHIBITION CATALOGUES
Fall 2016 – Winter 2017
The design and production of an exhibition catalogue is a learning activity within the Studio Arts Integrating Activity course. The Comprehensive Assessment takes place in this course for the students registered in the Studio Arts Profile.
The catalogue will contain the works created in the Studio Arts Integrating Activity course and the comments of each student. Each student works on a self-directed project during the semester. The student draws on subject matter already explored in the program to create his (her) project, making links with previous explorations of materials, processes, techniques and concepts.
The production of a catalogue containing images of their artworks and chosen quotes increases student motivation, personal worth and confidence. The students learn to respect each other's opinions and become accountable of their decisions during the process.