Educational Technology
The term "educational technology" encompasses the many ways that technology can be used to facilitate or enhance the educational process.
It is clear that technology has an increasingly important role to play in the teaching and learning process. The availability of tools, such as Moodle & LEA present many clear and exciting advantages for both teachers and students. Yet, they can also pose considerable challenges.
The Faculty Hub promotes the effective and creative use of technology in education, by providing teachers with individual or group support in each of the following areas:
Help in mastering basic computer technology;
Getting started with Moodle;
Advanced uses of Moodle as a pedagogical tool;
Special departmental strategies involving Moodle;
Introduction to new technologies (e.g. Wikis, Podcasting, Multimedia);
Pedagogical strategies involving educational technology (e.g. Zoom);
Special project support.
If you would like to organize a training session, or are interested in another subject, please don't hesitate to call us. We'll do what we can to deliver the information and support your needs.
Rafael Scapin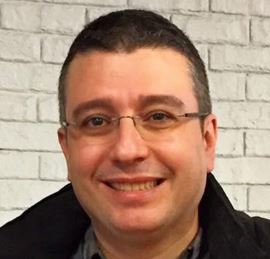 Click here for information about Zoom
Read the Dawson Ed Tech Newsletter:  DawsonITE