Artificial Intelligence Competency Framework
In Fall 2021 DawsonAI wrapped up a research grant funded by the Pôle Montréalais d'enseignement supérieur en intelligence artificielle (PIA) with Concordia Continuing Education. The main outcome of this work was an AI competency framework for higher education, including CEGEP, university, and lifelong learning:
Artificial Intelligence Competency Framework: A success pipeline from college to university and beyond.
At the time of writing, the CÉGEP Science and Social Science programs are undergoing revision across Québec. This is an exceptional opportunity and Dawson College is exploring the creation of new profiles within these programs that could organize a range of AI-related curricula already developed by faculty through the AI learning community of teaching and research fellows. Additionally, a proposed AI-themed certificate could allow any student to flavour their program experience with AI topics and projects. The AI competency framework developed through this project is a valuable tool for the development of such initiatives at the college level.
Overview
This document is the principal outcome of an ambitious collaborative project between Concordia University and Dawson College to co-construct an artificial intelligence (Al) competency framework that supports the creation of success pipelines for learners from college to university to lifelong learning. The aim is to provide a flexible tool for educators, program developers, recognition of acquired competencies (RAC) coordinators, and other stakeholders engaged with developing curriculum and training programs that address ever-evolving Al talent needs. Growing evidence for an accelerating rate of digital transformation further amplified by the worldwide coronavirus pandemic, motivated us to look toward curriculum frameworks that are general in focus. For this reason, we have clustered AI competencies that may be used in varied higher education contexts along the pipeline for the pressing needs of today while being adaptable and extensible for the future.
The AI competency framework is a result of extensive consultation with subject matter experts, instructional designers, and program development professionals. It serves as a curriculum development resource that can balance the technical, business, and human domains with ethics and civics in educational programs and professional training. Since the competencies are modular, they can be combined to fit specific objectives and program goals.
In the face of numerous challenges and in persevering through the pandemic conditions, our team proudly celebrates the achievement of this work. It points to our shared responsibility in higher education to accompany learners through the acquisition of skills and knowledge along paths toward a lifetime of learning for the good of all. This also marks the beginning of a new phase of collaboration with opportunities to partner, innovate, and tackle education challenges in the age of AI. We hope that this AI competency framework user guide will be a valuable addition to your AI education toolkit.
Sincerely,
Sherry Blok
Director of Programs, Concordia Continuing Education, Concordia University
Joel Trudeau
DawsonAI Artificial Intelligence Project Lead, Faculty, Dawson College
Robert Cassidy
Director, Centre for Teaching and Learning, Concordia University
Acknowledgments
We express our gratitude to Pôle montréalais d'enseignement supérieur en intelligence artificielle (PIA) for providing a grant to support the development of this artificial intelligence competency framework. Our project embraces PIA's mission to encourage higher education institutions within Montreal to respond collectively in addressing training and development gaps that exist in the artificial intelligence field.
The Concordia University and Dawson College project is one of 14 collaborative projects from partner universities and colleges to develop training and competency framework projects.
A special word of thanks to Benoit Pagé for his support to our team during the project.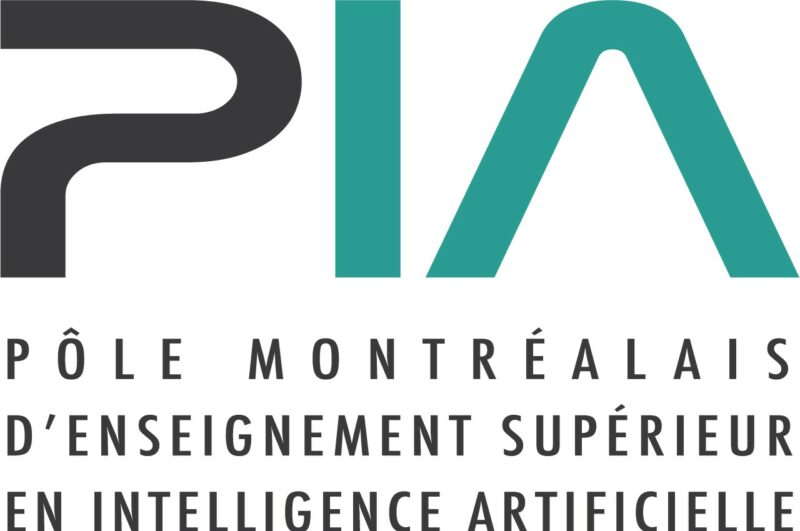 PIA was created to ensure that college and university programs remain aligned with industry needs and to shed light on the social and ethical considerations related to the rise of AI. PIA supports post-secondary institutions to effectively create and update academic programs in order to reflect current and future AI needs.
We are also grateful for the support received from our institutions during the work on this project.

Concordia Continuing Education (CCE) offers distinctive opportunities in the market to better answer the personal, professional and organizational growth needs of our society. One day at a time, we invite people from different backgrounds and stages of life to take part in trend-setting training that generates concrete results.

Dawson College is the largest college in Quebec's CÉGEP network, home to 10,000 students in 50+ fields of study. We provide a welcoming and stimulating environment in which to learn and work, and where students are prepared to assume their role as productive and responsible citizens of the world.
The Team
The team is composed of members of the Dawson College and Concordia University communities who
bring unique strengths and perspectives to the project.
Project Leads
Sherry Blok, Director of Programs, Concordia Continuing Education, Concordia University
Joel Trudeau, DawsonAI Artificial Intelligence Project Lead, Faculty, Dawson College
Robert Cassidy, Director, Centre for Teaching and Learning, Concordia University
Team Members
Alicia Apostolakos, Instructional Designer, Concordia Continuing Education, Concordia University
Ana Maria Isac, Instructional Designer, Concordia Continuing Education, Concordia University
Aniklet Zefi, Instructional Design Intern, Concordia Continuing Education, Concordia University
Laura Ragonese, Project Coordinator, Concordia Continuing Education, Concordia University
Myriam Dimanche, AI Project Coordinator, Dawson College
Salvatore Costanzo, Academic Coordinator, Concordia Continuing Education, Concordia University
Simona Ionescu, Business Intelligence and Information Analyst, Concordia Continuing Education,
Concordia University
Yingying Hu, Project Manager & Strategist, Concordia Continuing Education, Concordia University
Competency Framework Developers
Abhishek Gupta, Founder and Principal Researcher, Montreal AI Ethics Institute, Machine Learning
Engineer and CSE Responsible AI Board Member, Microsoft
Adrian Gonzales, Concordia University
Jonathan Sumner, Dawson College
Michel Charest, Ville de Montréal
Tristan Glatard, Concordia University