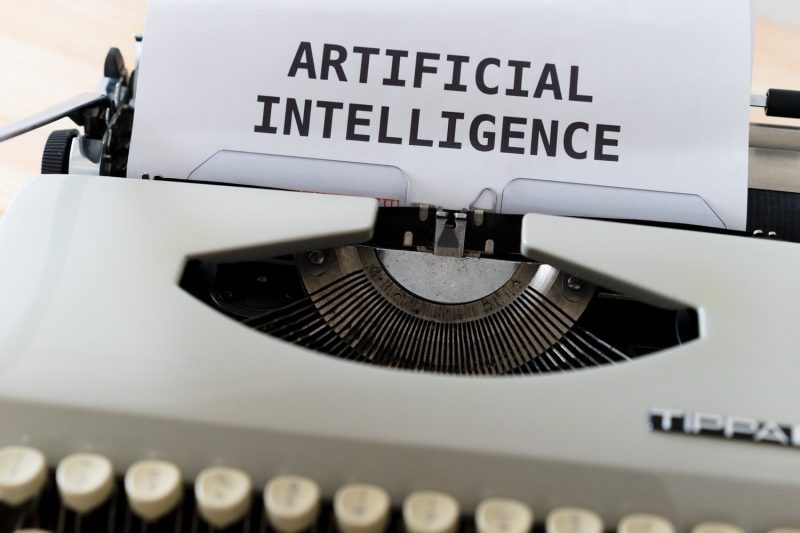 DawsonAI Updates: Renewing the Call for College-Wide Collaboration
Dean of Academic Initiatives Ray Bourgeois Retires
This past summer, Dean of Academic Initiatives Ray Bourgeois retired. The Director General Richard Filion tasked Ray with managing the DawsonAI initiative as the early-stage work of the steering group developed. Ray guided DawsonAI to author its three-year plan, to launch the initiative with immediate impact across the network, to foster college-wide collaboration and external stakeholder partnerships, and to encourage open, inclusive, and vigorous debate. Ray instilled a dynamic, convivial team spirit to the steering group, empowering the team to explore uncharted territory and to bring forward contributions with rigour and confidence. His leadership will be sorely missed.
Congratulations Ray on your retirement and thank you for your many years of service to the advancement of education at Dawson!
Joel Trudeau and Carl Saucier-Bouffard now lead the AI initiative, along with the members of the AI steering group, under the direction of Academic Dean Diane Gauvin. Ultimately, participation from and dialogue with all Dawson stakeholders are paramount for success and good governance and we invite you to contact us for more information on how to get involved.
To learn more about DawsonAI:
Joel Trudeau: jtrudeau@dawsoncollege.qc.ca
Carl Saucier-Bouffard: cbouffard@dawsoncollege.qc.ca
Website: http://dawsoncollege.qc.ca/ai
For general inquiries:
Myriam Dimanche: mdimanche@dawsoncollege.qc.ca

Two AI-Themed Communities of Practice
With the goal of preparing our students for the pivotal role that AI will play in both their personal and professional lives, Dawson College has instituted two multidisciplinary AI-themed communities of practice.
The first community of practice, coordinated by Carl Saucier-Bouffard, is comprised of teachers committed to developing pedagogical material on AI-related themes to be incorporated into curriculum. Eight teachers, each from different academic disciplines, were selected to be part of the second cohort of fellows and have been hard at work. Notably, they have recently offered two thought-provoking Ped Day sessions: Can Essays Written by AI Systems Be the Next Great Cheat Code? and Are AI-Powered Exam Proctoring Systems the Answer We Have Been Waiting For?
The second community of practice, to be formally launched in Winter 2021, and coordinated by Robert Stephens, is focused on supporting the development of applied research expertise among faculty with respect to themes pertinent to DawsonAI. The initial call for proposals went out in June 2020 with information published in DNews.
Please note that November 1, 2020 is the new deadline to apply for a research fellowship. To learn more, follow this link to the Call for Proposals: http://bit.ly/AI-ResearchFellow2020 or contact Robert Stephens at rstephens@dawsoncollege.qc.ca.
All faculty are invited to explore and, if desired, make use of the teaching material that has been developed by the first cohort of fellows of the teaching community of practice. Their portfolios can be found at:  https://www.dawsoncollege.qc.ca/ai/portfolios/ . Portfolios from the second cohort of teaching fellows as well as material from the research fellows will be added to the website next term.
Highlights of Upcoming and Ongoing Activities
DawsonAI members are involved in numerous activities that align with the goals of the initiative with external partners and organizations.  Among these are grant-supported research projects taking a critical look at state-of-the-art intelligent tutoring systems for use in and out of the classroom, and the co-development of AI competency frameworks for college, university and lifelong learning. Dawson College is also one of the founding members of the Observatoire sur les impacts sociétaux de l'intelligence artificielle (OBVIA), an organization which hosts events and provides interesting opportunities for our faculty to get involved.
Strategic pilots and local development work explore the inclusion of relevant competencies in ongoing program revisions, and the potential impacts of AI for other programs.  Outreach activities for the Dawson community are being planned for the year with updates to come as details are finalized. Notably, a soon-to-be announced DawsonAI Speaker Series is being organized for Wednesday, November 11th and Friday, November 13th, open to all.
COVID-19 conditions have constrained the scope of interactions within the Dawson community to a high degree. Nonetheless, we intend to reconstitute the DawsonAI Think Tank to widen consultation and discussion opportunities on all things AI sometime this year. Stay tuned for more information!