ALC Festival 2023

NEXT: Art Literature and Culture Festival 
Next: (of a time or season) coming immediately after the time of writing or speaking; coming immediately after the present one in order, rank, or space. As students graduate, the word seems charged with positive energy. It becomes a statement about moving forward and defining the moment.
Literature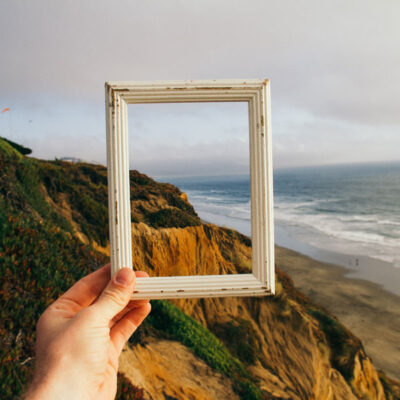 The Bigger Picture Magazine Launch
4G.2A Thursday May 11, from 8am-9:30am
Join students from The Bigger Picture class as they launch their online magazine of feature stories. These compelling stories wrestle with important questions like: "What is a reasonable limit of freedom of expression in school?"; "Is a YOLO mentality contributing to the climate crisis?"; "Is improv sexist?"; and much more! Hear the authors read from their work and chat with them about their processes of creating these profound and thoughtful stories.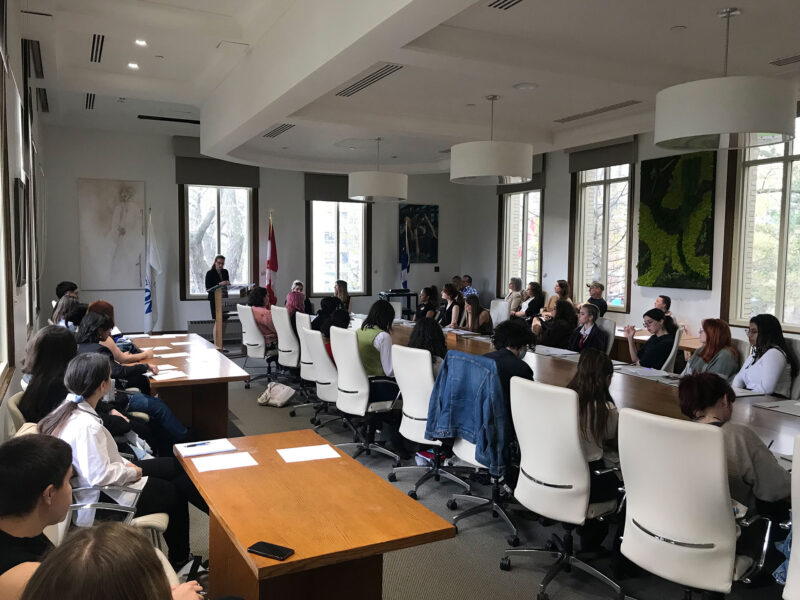 Literature Profile Academic Conference (LPAC)
5B.13 Boardroom. May 2, 4pm-6pm
& May 4, 4pm-5pm
As part of the Arts, Literature, and Communication Festival, Literature Profile graduating students in Liana Bellon's Integrating Activity course present their end-of-term projects.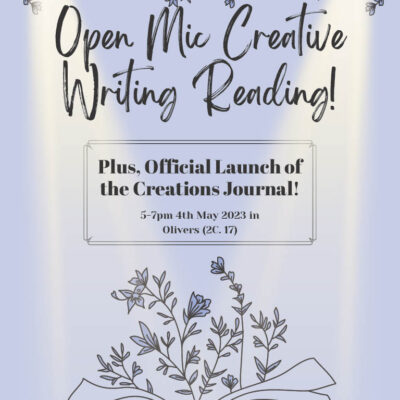 Verses & Voices
Creative Writing Open Mic
Oliver's (2C.17) Thursday May 4, from 5 to 7pm
Join us for a festive reading of students' creative writing, and the launch of the Creations Journal. Mocktails, snacks… and surprises!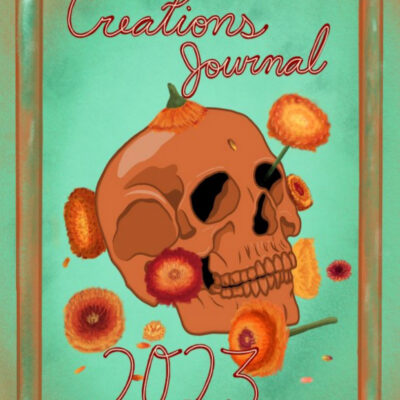 Creations Journal
An annual anthology of students' creative and academic works, edited by graduating students in the Literature Profile.
---
Arts + Culture
WHAT'S NEXT?
AN INTEGRATING ACTIVITY GALA OF INNOVATION, ART AND EXPRESSION
5B.16 Hall May 3, 5pm-7pm
The ALC GALA: a two-hour sharing of individual student driven projects in a variety of disciplines; visual arts, performing arts, music, writing, and more.
---
Studio Arts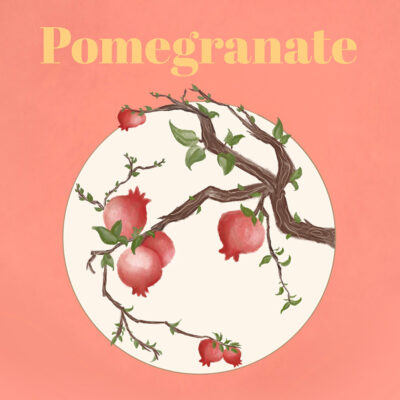 Pomegranate
5C Hallway May 2 – 9
VERNISSAGE May 4, 4pm – 7pm
POMEGRANATE: the pomegranate is a fruit of many seeds to which, if planted, blossoms into a beautiful tree. The tree then fills with fruit and the cycle repeats.
The pomegranate symbolizes opportunities, as it opens our eyes to the many paths that lie ahead in our future.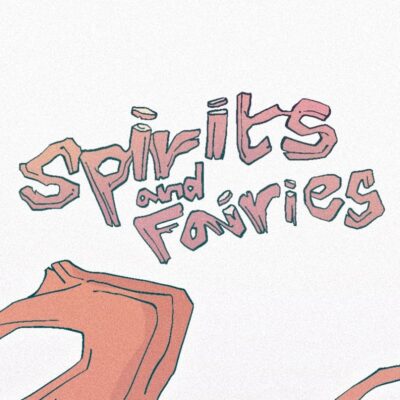 Spirits + Fairies
5C Hallway May 4 – 11
VERNISSAGE May 4, 4pm – 7pm
Spirits and Fairies is an expression of 2023 Studio Arts graduating students, an expression of both wonders and worries as natural orders are crumbling into unknown, unlived realities. This exhibition shows the strength of the human imagination to find magic in the world.

---
CinCom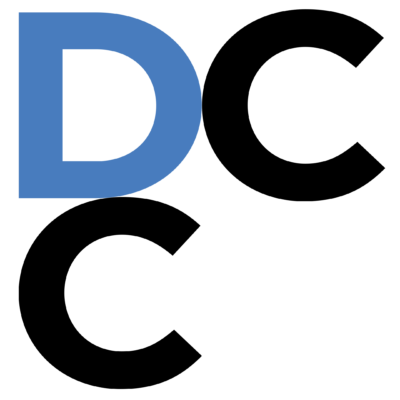 Media Night
Dawson Theatre May 11, 7pm
An Evening of Cliché showcases films made by students in the Cinema + Communications.
Doors open at 6:30pm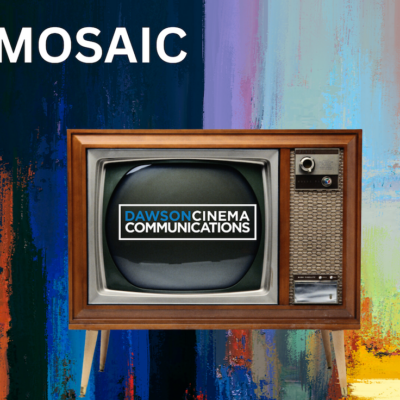 Mosaic
EVERYTHING BY EVERYONE ALL AT ONCE is a CinCom IA multi-media student exhibition.
Lab 3A.1– May 11, 11am-2pm
IA CLASS EXHIBITIONS
Olivers– May 8, 4pm-8pm
Rose Lounge 7C.5– May 10, 11am-2pm
---
Languages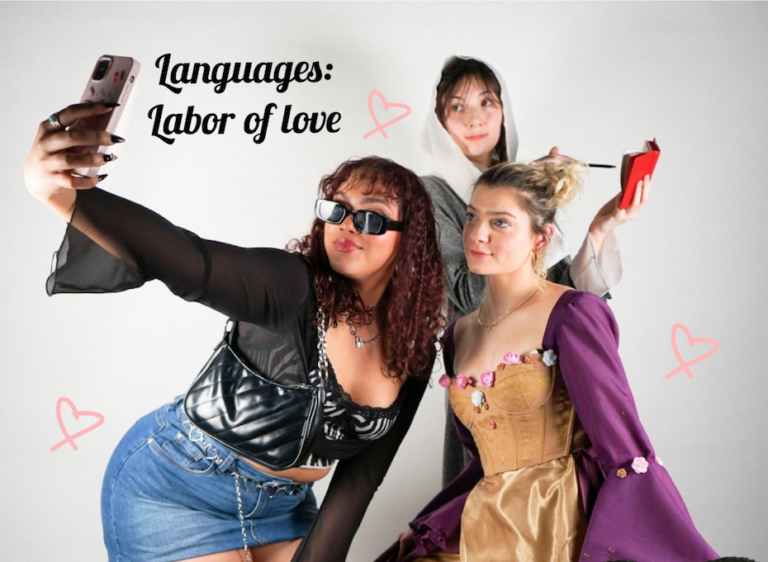 Labor of Love
SYMPOSIUM
3F.43 Colab May 10, 1pm-3pm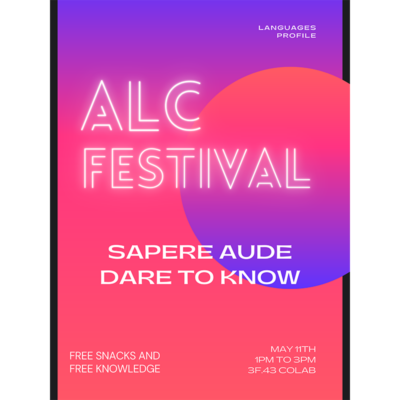 Sapere aude
SYMPOSIUM
3F.43 Colab May 11, 1pm-3pm

---
Interactive Media Arts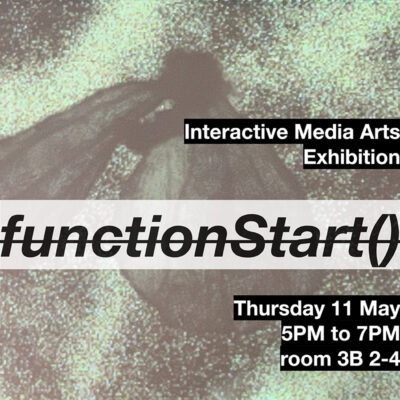 functionStart()
Projects ranging from interactive installations, generative art, video games and wearable interactive garments will be presented.
Labs 3B 2-4 Thursday May 11, 5pm-7pm.
---
Interdisciplinary Events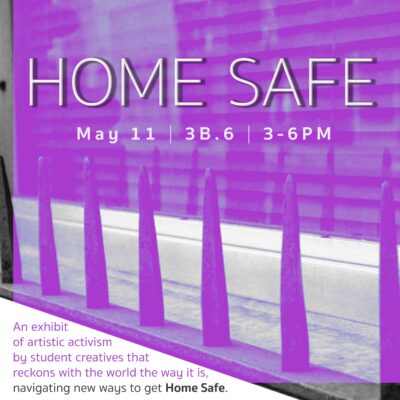 Resist Violence
HOME SAFE
Lab 3B.6 Thursday May 11, 3pm-6pm.
You are invited to participate, witness and be moved by the innovative and important work that has been made by this year's Resist Violence class. Whether making a political statement with hostile architecture, spreading awareness through paintings, or inspiring us to look at things from a new angle, student artists are working with testimonials, storytelling and performance art. Addressing what it means to be human today, pieces will surely provoke you to reckon with the world the way it is and find a new way to get "Home Safe".