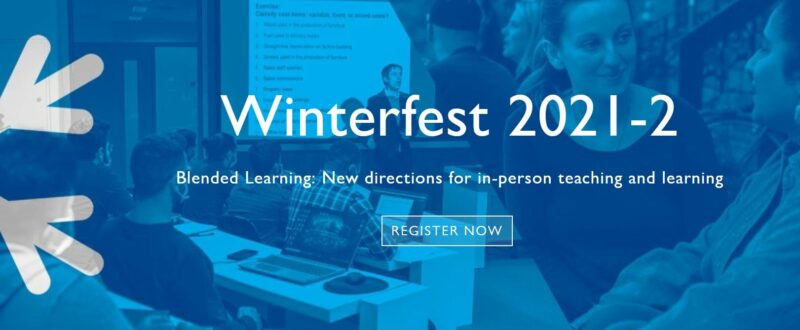 Blended Learning: New directions for in-person teaching and learning – Concordia's Winterfest Dec. 2 and 3
Winterfest will be virtual this year!
As classes resume on campus for the Winter term, more instructors are expressing interest in adapting a blended course delivery and want to better understand how to successfully adapt their course.  This year's Winterfest, which will focus on the practical applications of blended learning, is an opportunity to learn more! Find out how to plan and teach using both face-to-face and out-of-class learning with real examples and tips that will help make the transition easier.