September 7th - October 14th, 2023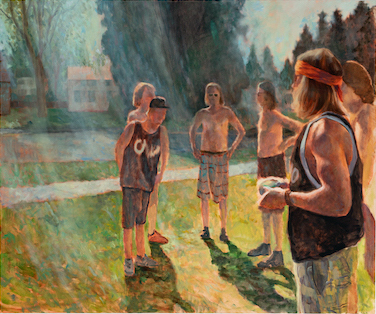 Note
The college will be closed for Thanksgiving Monday
My painting practice has an ambivalent relationship with the history of Canadian landscape painting. I am interested in how romantic notions of nature that correspond with popular modernist Canadian painters often fall apart in a contemporary context.
I use photographs of my suburban hometown of Port Coquitlam as the basis for many of my paintings. While these photographs have a connection to my own history, they also connect to a larger history of Canada and the legacy of colonialism in our country.
Vernissage: Thursday, September 7th, 2023 at 5:00pm Artist Talk: T.B.D.