May 2nd - 11th, 2022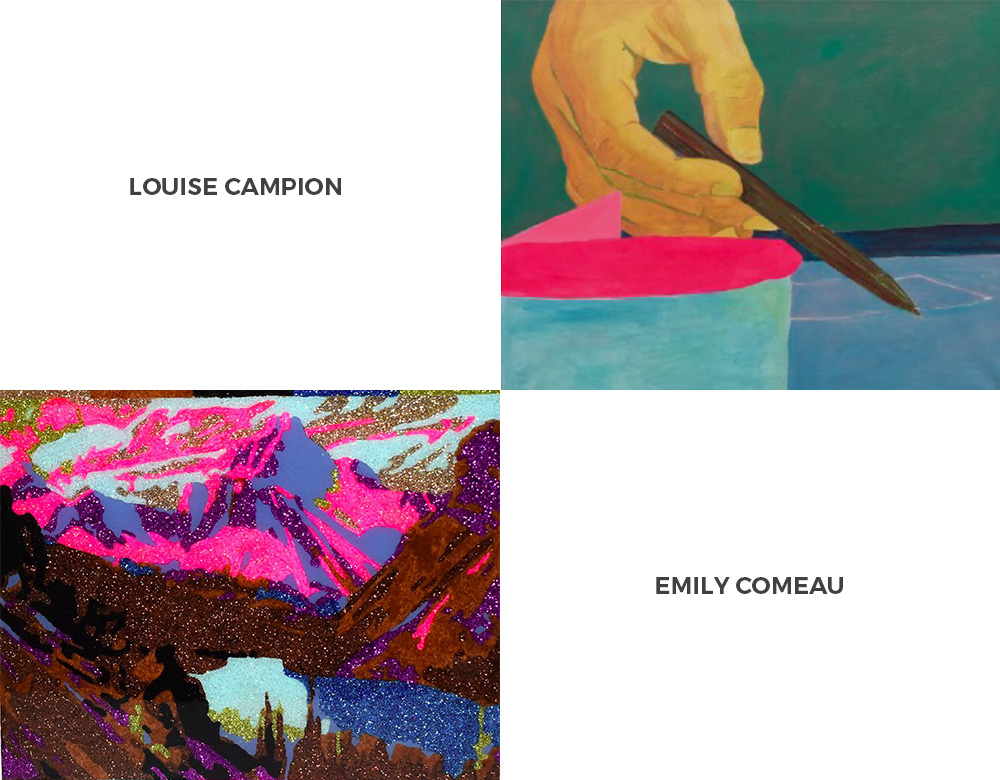 In partnership with Dawson's Department of Fine Arts, the Warren G. Flowers Art Gallery is offering an innovative pedagogical experience for students enrolled in Art Now, the third and final art history course offered in the Visual Art program, currently taught by Gwen Baddeley. Students will be guided and supported in the work of curating an exhibition to be installed by them, and opened to the public from May 2, to May 11, 2022.
The in-class component will consist of research on the work of artists Emily Comeau and Louise Campion, conceptualizing a curatorial vision and writing an exhibition proposal, as well as interpretive labels for the artworks.