English
Encountering The Other: AI Futures
By Rebecca Million
Introduction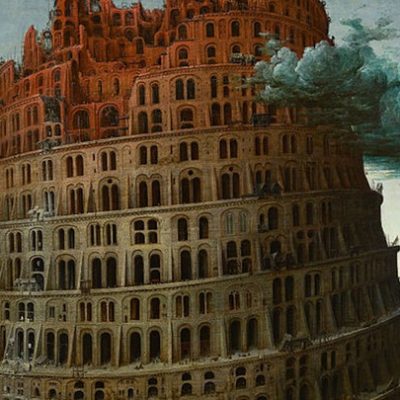 Originally conceived as a paired course with Humanities, this English course was developed and Beta-tested during the 2019-2020 academic year with the support of the AI Community of Practice. It grew out of an earlier iteration of a Reflections paired course in which Mari Heywood (Humanities) and I looked at theory and literature about travel, exploration, ethnography, and colonization of many kinds.
In the new, AI-inspired version of the English course, I wanted to continue to explore how we create The Other with language, storytelling, and imagination, with a view to recognizing this process in our relationship with AI. The idea was to look at examples of historical and fictional encounters — both between humans and with non-human intelligences (like non-human animals and Nature), then move into readings about speculative encounters with other life-forms and intelligences: microbial life, extraterrestrial life, and of course human-made intelligences like AI. By making connections between past encounters (historical and fictional), current theory, and speculative encounters, the class began to reimagine our relationship with technology and move towards new ways of thinking about non-human intelligences — be they new creations, extraterrestrial species, or fellow denizens of the world we live in right now.
Reading List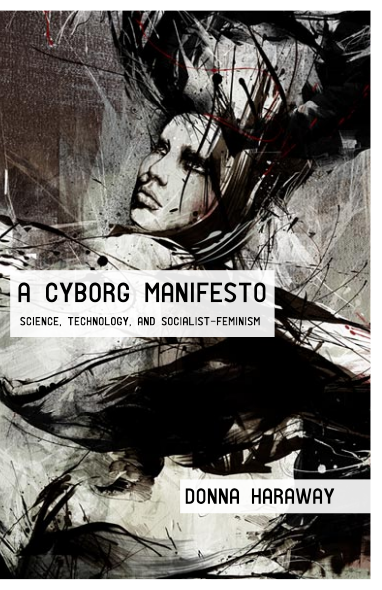 This list was partly aspirational as far as the course was concerned, but we did read and work with most of the texts you see here. Foundational to the course was Donna Harraway's Cyborg Manifesto, in which ideas around hybridization, separation from origins, and solidarity with the non-human provided a liberating field in which to explore empathy, non-anthropocentric thinking, and questions around social contruction of gender, race, and technology.
Texts dealing with fictional encounters with strangers, (Book IX of Homer's Odyssey and excerpts from Robinson Crusoe) and texts dealing with Nature and non-human animals allow students to explore how the history of hierarchization (as in The Great Chain of Being) and anthropocentric definitions of intelligence and culture show the violence humans do to everything we understand as separate and different from ourselves.
Students highlighted the excerpts from Carl Jung on the Shadow, Jacques Derrida on non-human animals, short stories "Letters from the Samantha" and "The Sandman," and Mary Shelley's Frankenstein as favourite texts for exploring Othering/Alterity.
Encountering the Other and AI Futures – reading list
PowerPoint Slides
These can be used as stand-alone lessons accompanying specific short stories or excerpts from longer texts (excerpts provided in the PP). All of the lessons here could be used in non-literature centred courses, using fiction as a way to get into discussions of the potentialities of our interactions with technology — and AI in particular.
Stand-alone lesson with embedded small-group activity
Themes: Ethics of creation; the uncanny; brainstorming ethical use of tech in various fields of study
Using this PowerPoint, a class can critically examine the Frankenstein Analogy to talk about AI Ethics and work in groups to develop ideas about shaping our interactions with technology going forward. This was designed with a BXE class in mind. (Accompanying handout provided as optional brainstorm for the group activity)
frankenstein-analogy-module-good
frankenstein-module-brainstorm
The following PowerPoints have final slides with questions for further thought and discussion. PDF links are provided for the stories.
Adaptable lesson on "The Sandman" by E.T.A. Hoffmann
Themes: Freud's ideas of the uncanny and the double; Romanticism vs. rationality; Gender roles and AI
This lesson uses the classic proto-AI fiction, "The Sandman," (link to Project Gutenberg) an early examination of the relationship of humans to automata.
Adaptable lesson on "The Girl who was Plugged In," by James Tiptree
Themes: the relationship between technology and commerce; exploitation; Virtual Reality (VR); embodiment; connection vs alienation; gender roles
A lesson on a contemporary Sci-fi classic, "The Girl Who Was Plugged In" by James Tiptree: a story of a girl on the margins of society who is used as a "nervous system" for a flesh-and-blood celebrity automaton. A class might use this story and lesson as a launchpad into discussions of forces that determine who is exploited and disenfranchised — or even disembodied — in the new frontier. But the plans of the great might be subverted by meek, if they find connection and community instead of alienation …
Assignments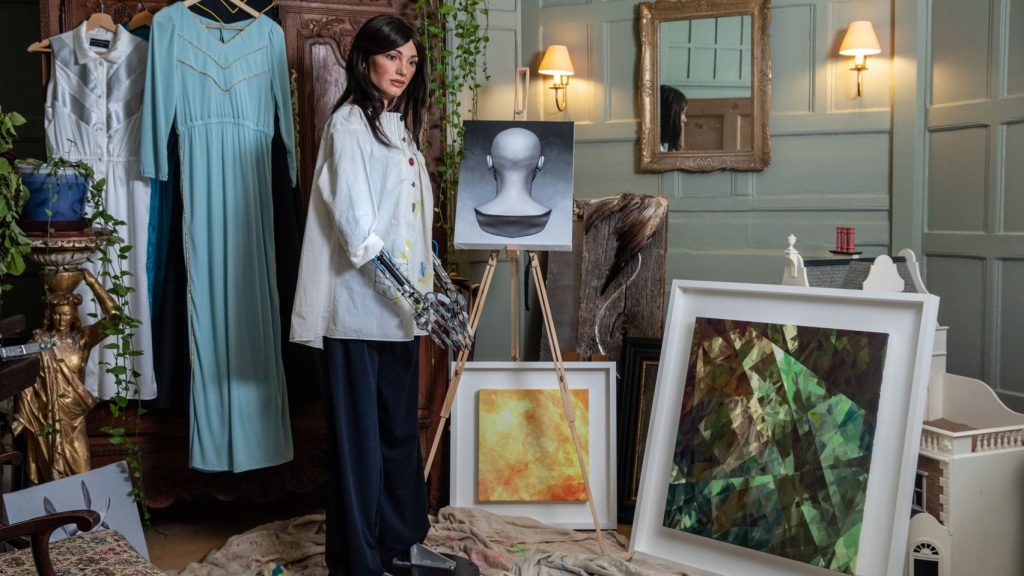 Here are a few assignments that can serve as inspiration or be adapted to any course where human interactions with "other" intelligences come into focus.
Brief homework assignment
Themes: effects of anthropocentrism, what art can teach us about technology
This was assigned about 1/3 of the way through our course, and the students really ran with it. Their thoughts on these questions informed much of the discussion and further work in the course, and many students cited this small assignment as marking a shift in their thinking about the course and about human relationships with The Other (including other humans, Nature, non-human animals, and technological intelligences) in general.
Essay topics
Themes: monstrosity; knowledge; "the double"; science and trangression
Although these topics/prompts were given in a literary essay assignment on Mary Shelley's Frankenstein, most of them could be used as discussion questions or topics for short homework assignments.
Creative project (Final project for paired Eng/Hum course)
Adaptable to various courses and themes
Initially, students' creative projects were supposed to be presented in a casual party/vernissage on the last day of classes. After we switched to online instruction we held the vernissage as a YouTube channel with viewing party/feedback session on Zoom. The assignment itself could be easily adapted to courses of various types.