Universal Design for Learning:  An Opportunity for Radical Change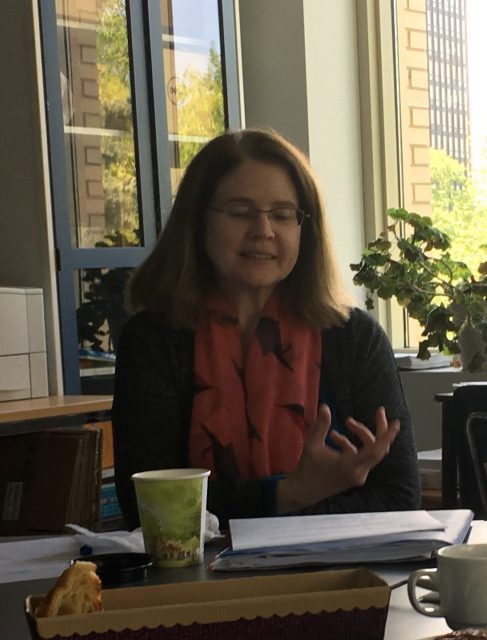 My introduction to Universal Design for Learning was in a Ped Day UDL workshop. The idea that barriers to learning could be broken down was interesting and pertinent to my interest in addressing the concerns of students who find the Dawson journey complicated or difficult.
Target group: I had been working with another colleague on ideas to address the needs of General Studies' students in their first semester Western Civilization course. We had observed that these students had a somewhat higher failure rate and lower retention rate than profile students. The Western Civilization course is taken by all Social Science students, usually in the first semester, and therefore presents an excellent opportunity to help students at the outset.
UDL +AL = Opportunity for Radical Change: The UDL approach was particularly interesting because of the emphasis on adapting the classroom to accommodate different learning styles, rather than simply focusing on a few individuals with specific needs. Thinking that a low-tech Active Learning classroom would contribute to the development of a variety of learning approaches, I decided to dive in and experiment with both UDL+AL. It was very interesting and satisfying to discover that the classroom was transformed from an emphasis on content and performance to what I describe as a conversation. Student-centered learning fosters collaboration and community both amongst students and between students and teacher.
The UDL guidelines of Engagement, Representation and Action & Expression inspired the changes that were implemented in the classroom. Participation in the DALC inspired the development of strategies to Foster Community and Collaboration.
Implementing one of the principles resulted in the creation of a feedback loop. Introducing new activities and means of representation encouraged new means of expression and engagement.
"We learn better": Student feedback was very positive with students reporting that "we learn better." Applying UDL principles in an AL classroom seemed to encourage better learning and a more positive classroom experience.
The PowerPoint includes some of the changes and activities that were implemented in the Western Civilization UDL+AL.
Read more :