Intercollegiate Ped Days – January 12-14 – Register Now!
You are invited to attend the 2nd annual
Intercollegiate Ped Days
Please join in January 12-14, 2022
All sessions will be virtual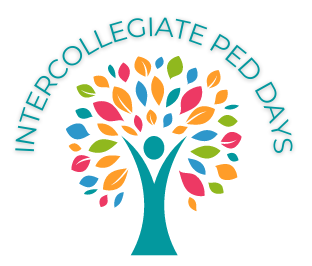 Intercollegiate Ped Days (IPD) seeks to promote sharing between college educators, foster intercollegiate professional development, and strengthen collaboration between the English-language CEGEPs.
This year's theme is Systemic Transformation: Developing Our Inclusive Practices
There will be over 50 sessions related to these thematic streams:
Inclusive pedagogies and practices
Decolonization and Indigenization of pedagogies
Diverse learners, accessibility and universal design for learning
Promoting equity, addressing bias and social inequities and removing systemic barriers
Holistic wellbeing of students and employees
Keynote Speaker: Dr. Kahente Horn-Miller
Dr. Kahente Horn-Miller (Kahente means "she walks ahead") (Kanien:keha'ka/Mohawk). She is a mother to four daughters and Aksotha (grandmother). Currently she is an Associate Professor in the School of Indigenous and Canadian Studies at Carleton University, and is the inaugural Assistant Vice-President, Indigenous Initiatives. She was recently awarded the Provost Fellowship in Teaching Award and is designated as a Carleton University Teaching Fellow.
She Co-Chaired the Carleton University Strategic Indigenous Initiatives Committee which resulted in Kinàmàgawin, Carleton's revitalized Indigenous strategy. In 2018 she initiated the Indigenous Collaborative Learning Bundles project which is successfully increasing Indigenous content in classrooms across disciplines.
Closing Speaker: Jamilah Dei-Sharpe
Jamilah Dei-Sharpe is currently completing a PhD in sociology with a focus on Black studies and decolonial pedagogy including Black masculinity, African diaspora studies, critical race and gender studies, as well as transformative and anti-colonial education. Her passion for digital advocacy, as shown in this project, also grounds her doctoral work, "Black Masculinities in Canada: A Documentary on Black Empowerment and Innovation" supported by the Social Sciences and Humanities Research Council (SSHRC) Joseph-Armand Bombardier Doctoral Scholarship Award.
From her academic to grassroots work, she endeavors to pluralize and humanize higher education for the next generation through her multidimensional roles as active facilitator, research and educational consultant related to critical pedagogy, QTBIPOC advocacy, cultivating decolonial spaces to learn and gather. She co-founded the Decolonial Perspectives and Practices Hub (DPPH) and the National Black Graduate Network and is a member of Concordia's Anti-Racism Taskforce.
For additional information, contact Azra Khan at: akhan@dawsoncollege.qc.ca
Participating Colleges:
– CEGEP Champlain-St. Lawrence – Champlain College-Lennoxville – Champlain College Saint-Lambert – Dawson College – Heritage College – Marianopolis College – John Abbot College – Vanier College