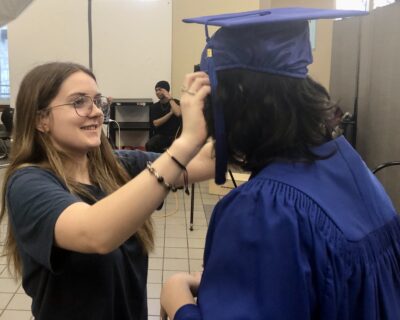 Professional Photography students staff grad portrait pop-up studio
The Dawson Professional Photography students partnered again this year with Campus Life and Leadership (CLL) and members of the Dawson Web Group to offer graduation portraits to over 600 of 2023 Dawson grads. The collaboration is an excellent example of communities working together to achieve mutually beneficial goals.
To read the homepage news story, visit the link below.