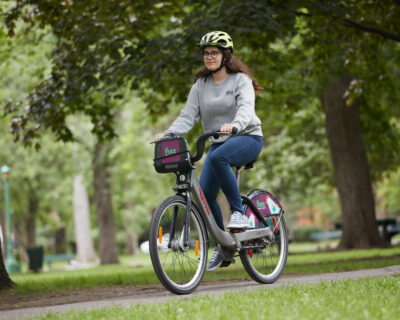 10% BIXI discount for Dawson community
Dawson aims to keep you healthy and simplify your urban journeys. In hopes of getting you to consider cycling as part of your daily routine, we are offering employees a free one-month membership to BIXI.
If BIXI is already your choice for simple, fun, healthy, efficient, environment-friendly and affordable transport, Dawson is offering you the chance to subscribe to BIXI at a reduced rate! You can get a 10% discount on a yearly or monthly BIXI pass.
For more info on biking to Dawson, check out: https://www.dawsoncollege.qc.ca/about-dawson/biking-at-dawson