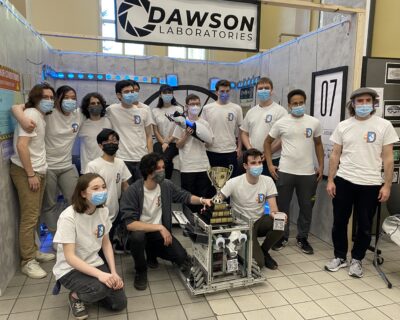 Dawson team wins Sportsmanship prize at Robotics competition
The Dawson Robotics team brought home the Sportsmanship prize from the multidisciplinary CRC Robotics' Arcanum 2022 competition held from April 28 to 30 at the École Curé-Antoine-Labelle. The team also won first place in the video production category and second in the programming and kiosks competition.
Read all about how our students welcomed the competition's many challenges with open arms.