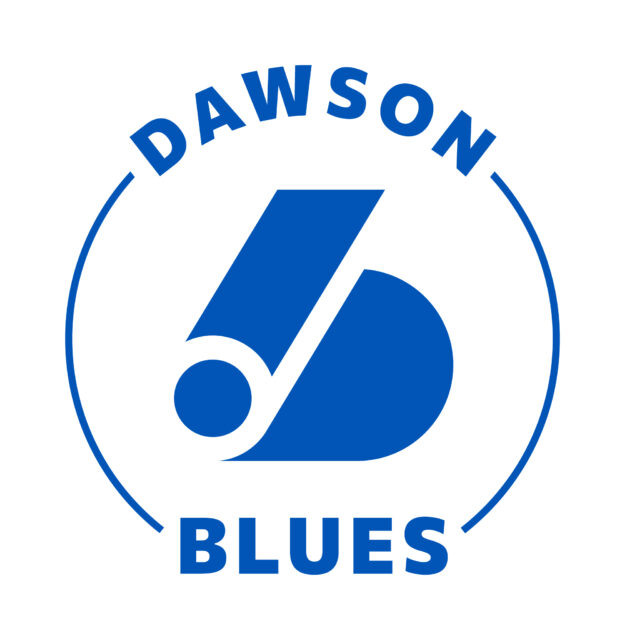 Blues logo gets refresh
The Dawson Blues logo has been proudly worn by five decades of athletes at Dawson, some of whom went on to play at the national and international level, including the Olympics.
The logo, which features the letters D and B as well as a ball, was an original creation by two long-time Dawson employees who are now retired: Drago Kresevic and Joel Tyrrell.
This past summer, the College decided to refresh the logo to bring back its youthful spirit and connect with a new generation of Blues student athletes.
"The 2022 version of the Dawson Blues logo respects our tradition yet has a modern feel," said Sébastien Rivest, manager of Athletics.
Div. 1 women's and men's basketball players will be the first to wear uniforms with the refreshed logo when they start playing again at the beginning of October. Currently, there are 11 sports with 17 teams at Dawson. It will take a few years to fully incorporate the new logo.
The Athletics department is looking for a way for everyone to have access to new merchandise in the coming months.