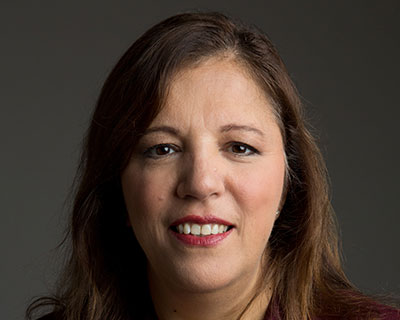 Carmela Gumelli to serve as Interim Academic Dean
The Board of Governors appointed Carmela Gumelli to the position of Academic Dean at their Nov. 25 meeting.
Carmela will serve an interim term from Jan. 1- June 30, 2021. With the support of the managers in the Registrar's Office and her fellow deans, Carmela will continue as Dean of Academic Systems while taking on this new role.
After working as a teacher, program coordinator and campus director at a private college, Carmela joined Dawson College in 2005 as Manager of Admissions and Scheduling. She later served as Coordinator of Academic Systems before becoming the Dean of Academic Systems in 2014. Carmela holds a Bachelor of Commerce with a major in Accounting from McGill University and is a CMA-CPA.
Carmela is looking forward to new challenges and to working more closely with faculty.