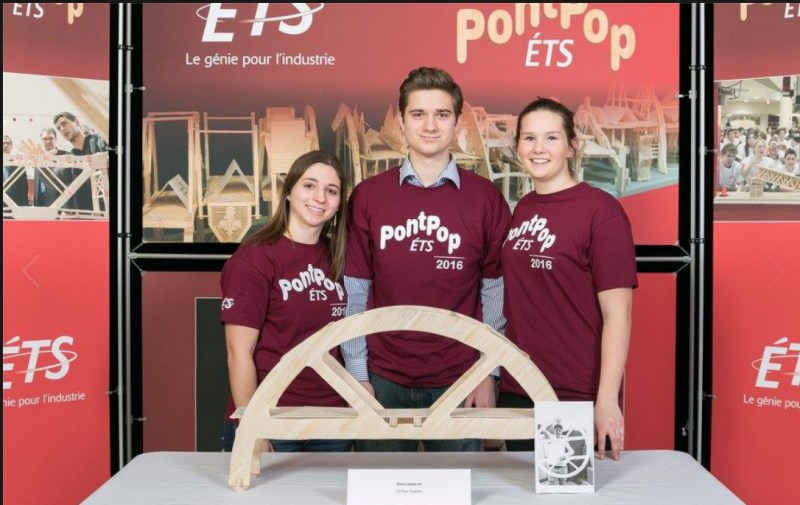 Civil Engineering Technology Builds Bridges and Wins Big
Three Dawson teams from Civil Engineering Technology who competed in the the annual ETS PontPOP contest were asked to build scale model bridges using only popsicle sticks, glue and dental floss. This past Saturday, the three Dawson teams collectively won seven awards. Louis Bourdon, Allison Nadeau, Karina Colagrosso and Brandon Gnann won two awards for their bridge, seventh place overall and the "Coup de coeur du comité organizateur" prize.
Jules Rodschat won two awards including the top Architectural award as well as 4th place overall. Vlad Danita stole the show by winning the top Engineering award, the award for the strongest bridge and the overall 1st place in the competition. Vlad`s bridge, which weighed less than 3 kg actually supported over 3500 kg, that`s more than 1000 times its own weight!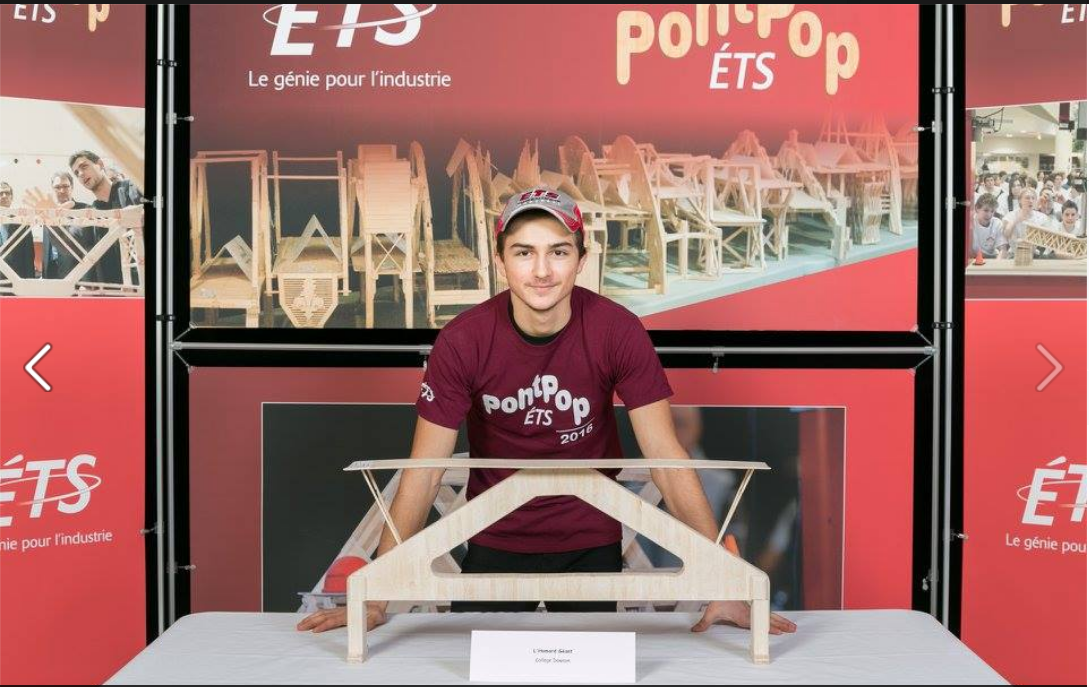 Dawson can be proud of these creative and knowledgeable students, and a good time was had by all. Some 20 other teams competed from all over Quebec.