Dawson College Announces AI Advisory Board
Dawson College Advisory Board for Artificial Intelligence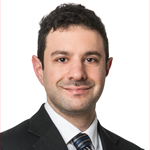 Adam Allouba
Partner
Dentons Canada LLP
"I am a partner in the Corporate group of Dentons, the world's largest law firm. Among other roles, I have the privilege of being the Montreal leader for our Transformative Technology and Data Strategy Group. Having always had a strong personal and professional interest in new technologies, I'm thrilled to be a part of Dawson's exciting AI initiative!"
---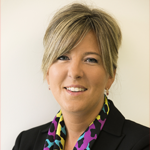 Nathalie Beaulieu
Directrice de l'enseignement et de l'Académie
Centre hospitalier de l'Université de Montréal (CHUM)
Over the course of her career, Nathalie has served in senior management, as a consultant and a clinician. She has developed expertise in the creation and implementation of innovative projects, the development of teams and organizations, and management. Nathalie is passionate about transforming health systems to benefit patients, the population and people who serve in the health sector. Her greatest and current challenge is creating the l'École de l'intelligence artificielle en santé (ÉIAS).
---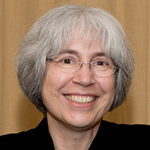 Sabine Bergler, PhD
Full Professor
Department of Computer Science and Software Engineering
Concordia University
"My research focus is on computational linguistics, or helping the computer to understand as much from English documents as possible. I teach Artificial Intelligence, Intelligent Systems, Information Retrieval and Natural Language Analysis, as well as Discrete Mathematics."
---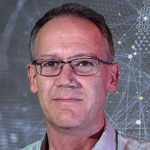 René Breyel
Founder
AIoT Canada
President
Claridion Inc.
René Breyel is founder of "AIoT Canada", a Not for Profit Organization created to accelerate the adoption, development and operationalization of Internet of Things (IoT) technologies in Canada. With a clear mission to promote the training and education of the digital talents of tomorrow, he holds a title of Computer and Telecommunication Engineer from EFREI / ESIGETEL (France) and an ATS / Operational Sustainability certification from Uptime Institute. For more than 20 years now, he leads "Claridion", a consulting firm specializing in the monitoring and management of Critical Technology Infrastructures.
"As an IoT / AI evangelist and with more than 25 years of experience in technology, I am proud to support the integration of new cutting edge technologies into Collegial Education. This is a bold and very exciting initiative that will revolutionize the traditional teaching experience.
"I would love so much to be a student again so I can enjoy such a program!"
---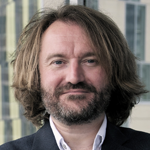 Mickaël Camus
Co-founder and CTO
My Intelligent Machines
"I worked on various industrial projects concerning autonomous systems and unsupervised learning like mission management systems for uninhabited air vehicles and autonomous satellite constellation simulators. I'm passionate about complex systems and during my Ph.D., I developed an auto-adaptive system to control robots and software entities that allows generating models in real-time to control machines at a knowledge level (A. Newell). Being part of this initiative is important to communicate about the real potential of the field of artificial intelligence and to build a solid curriculum for the next generation."
---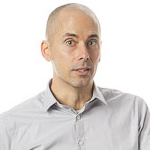 Robert Cassidy, PhD
Director, Teaching and Learning
Concordia University
"I am the Director of the Centre for Teaching and Learning at Concordia University and former Assistant Dean of Academic Development at Dawson College. I am also an Affiliate Assistant Professor in the Department of Education and on the Executive Committee of the SALTISE Teaching Innovation Network (www.saltise.ca). My professional calling is to make higher education work better for all students, and to use the educational sciences as a guide to how to do that. So I work behind the scenes on facilitating changes in the complex 'teaching and learning' systems that shape the student learning experience. I think AI will play a huge role in higher education in as little as five years. I hope the work we do on this initiative will make that a good thing, not a bad thing."
---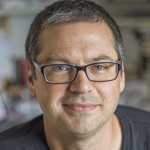 Aaron Courville
Associate Professor, Mila, DIRO
Université de Montréal
Aaron Courville is an Associate Professor in the Department of Computer Science and Operations Research at the Université de Montréal. He received his PhD from the Robotics Institute, Carnegie Mellon University. He is one of the early contributors to Deep Learning, and is a founding member of Mila and a fellow of the CIFAR program on Learning in Machines and Brains. Together with Ian Goodfellow and Yoshua Bengio, he co-wrote the seminal textbook on Deep Learning. His current research interests focus on the development of DL models and methods. He is particularly interested in deep generative model and multimodal ML with applications, such as computer vision and natural language processing. Aaron holds a CIFAR Canadian AI chair and his research is supported in part by Microsoft Research, Samsung, Hitachi and a Google Focused Research Award.
---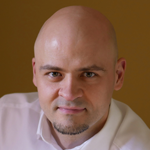 Julien Crowe, PhD
Leader, Artificial Intelligence
National Bank of Canada
Julien currently leads artificial intelligence initiatives at National Bank of Canada, previously coordinating the big data team, managing advanced analytics projects and enabling applied research collaborations with universities since 2016. With more than 10 years of experience in data and analytics, he has previously held various positions as a statistics and operations research expert in the health care sector, followed by data scientist and marketing strategy roles in financial institutions. Julien holds a Doctorate in Business Analytics from HEC Montréal.
---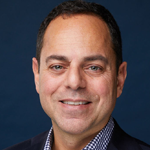 Eric Dahan
Director of Sales in Canada
NVIDIA
"I've been in the IT industry for more than 25 years. My responsibilities include strategic partnerships, sales and marketing of NVIDIA solutions in the areas of high-performance computing and artificial intelligence. NVIDIA is positioned as the 'AI Computing Company' because our Accelerated Computing solutions are supercharging computing to train the AI models, build the insight, and drive the changes that can better our world.  Prior to this position, I held various positions in the IT industry including with several major manufacturers helping their customers in their digital transformation journeys. I hold a Bachelor's degree from the Université de Montréal in Computer Science and Operations Research."
---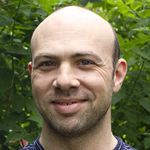 Mike Deutsch
Director of Education R&D
Kids Code Jeunesse
"I started years ago as a creative kid in love with computers and grew up to be a dad, a technology & business leader, and an educator. These days I help Kids Code Jeunesse bring Canadian kids and teachers into the world of computing — we show them how technology works and help them envision the fun, useful, and meaningful things they can do with it. I'm excited to be a part of Dawson's AI Advisory Board, where I get to contribute everything I've learned about coding, AI, and ethics, and how to teach them in an approachable way."
---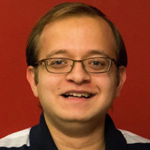 Abhishek Gupta
Founder
Montreal AI Ethics Institute
Machine Learning Engineer
Microsoft
Abhishek Gupta is the founder of Montreal AI Ethics Institute (https://montrealethics.ai ) and a Machine Learning Engineer at Microsoft where he serves on the CSE AI Ethics Review Board. His research focuses on applied technical and policy methods to address ethical, safety and inclusivity concerns in using AI in different domains. He has built the largest community driven, public consultation group on AI Ethics in the world that has made significant contributions to the Montreal Declaration for Responsible AI, the G7 AI Summit, AHRC and WEF Responsible Innovation framework and the European Commission Trustworthy AI Guidelines. His work on public competence building in AI Ethics has been recognized by governments from North America, Europe, Asia and Oceania. More information on his work can be found at https://atg-abhishek.github.io
---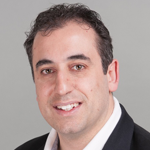 Vince Iannotti
Sr. Director
AI & Core Tech Product Management
Nuance Communications
"I am presently heading up Product Management in Montreal for Nuance's Core Tech Solutions focusing on ASR, NLU and Conversational AI Tools along with involvement in the Montreal AI community through the recently announced Nuance/Mila partnerships and University relations. I have been helping to shape products and solutions in Speech and AI domains since the early '90s at Bell-Northern. I am very pleased to be part of the Dawson College Advisory Board for Artificial Intelligence (AI) because in order to ensure that Montreal, and Canada, remain at the forefront of AI, it will be heavily dependent on the next generation. What better way to ensure this than to help Dawson shape and define the programs and processes to prepare their students."
---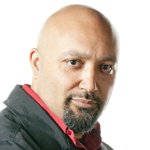 Jason Edward Lewis
University Research Chair in Computational Media and the Indigenous Future Imaginary
Professor of Computation Arts
Concordia University
"I am a digital media arts and software designer who works at the intersection of critical, creative, cultural and technical practice. I direct the Initiative for Indigenous Futures and co-direct the Skins Workshops on Aboriginal Storytelling and Video Game Design. I was the lead author on the award-winning "Making Kin with the Machines" essay about how Indigenous ways of thinking about and relating to the world should inform our designs for Artificial Intelligence. Born and raised in northern California, I am Cherokee, Hawaiian and Samoan."
---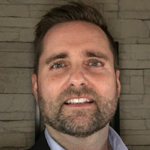 Mark Menard
Business Development Executive
IBM
"I've been working for IBM for 20 years in several roles and more recently, I was involved with the strategy and transformation of the IBM company in Quebec. For the past two years, I have had the responsibility of business development and collaboration with the education sector in Quebec. IBM has a long history of collaborating with Academia in Canada, as shown through our CAS initiative as well as projects such as C2MI, SOSCIP and DeepSense.
My motivation for being part of this advisory board are my three kids who will be coming through the Cegeps and Higher education systems in a few years. I believe what IBM is doing around AI, Cloud and Open Source, as well as addressing the skills shortage in New Collar jobs, can benefit this Dawson Initiative."
---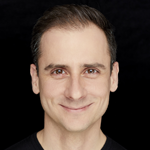 Philip Mitsopoulos
Head of Partnerships
Stradigi AI
Since 2016, Philip has held a number of high-level operational and marketing positions at Stradigi AI, playing a key role in the company's transition from a startup to a scaleup. As Head of Partnerships, he is responsible for managing a portfolio of partnerships that promote the company's strategic and business objectives. Prior to joining Stradigi AI, his work experience included 15 years at Bell Canada and TELUS where he held a wide array of management positions. Philip also promotes Stradigi AI's core beliefs as a speaker and panelist in Canada and abroad and is eager to contribute to the success of Dawson College's new AI program and further Montreal's place as a global AI Hub.
---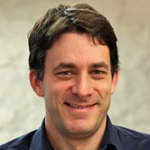 Brian Moore
Director of Scientific Programs
IVADO
"I have always been passionate about problem solving, mathematics, computer science and robotics. In my role as director of scientific programs at IVADO, I have the great privilege to lead a fantastic team whose primary mission is to fund academic research (scholarships, research project grants, FRQ-IVADO Research Chairs) and develop continuous education training programs for students and professionals. I am happy to be part of this initiative since it is crucial to raise awareness of AI and ensure a responsible use of it."
---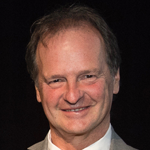 Benoit Pagé
Directeur
PIA — Pôle montréalais d'enseignement supérieur en intelligence artificielle
"I am the director of PIA, a fantastic initiative from the cégeps and universities of Montréal. In the past, I have been Directeur général, Directeur des études and Directeur-adjoint au Service des programmes et du développement pédagogique at Collège Ahuntsic. Before that, I taught sociology. The seven universities and 12 cégeps involved in PIA commonly believe that AI is changing the world and the workplace rapidly and that our institution must develop the capacity to adapt efficiently. PIA follows the exact same goals of Dawson College in regard to AI and I'm more than happy to be part of the Dawson College Advisory Board for Artificial Intelligence."
---
Olivier Palmieri
Game Director
Ubisoft Montreal & Director – L'Atelier XR
Olivier Palmieri is a Game Director at Ubisoft, where he has worked as Creative Director, Game Director, and Level Design Director, and advanced International Design Trainer for the Ubisoft Design Academy. He is the creator of Eagle Flight, the first virtual reality game released by Ubisoft and winner of the 2017 D.I.C.E. Award for Immersive Reality Technical Achievement. Olivier is the Director of L'Atelier XR Ubisoft, an applied innovation zone that develops projects using Extended Reality technologies (Augmented, Virtual and Mixed Realities) in collaboration with Concordia University. Olivier believes strongly in the power of extended reality environments as experiential learning tools and is excited to imagine the possibilities of XR learning environments.
---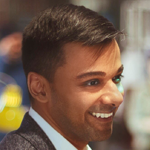 Timothy Pereira
Founder
AI Launch Lab, ConcordAI
"I've been fortunate to have had the opportunity to spend a lot of time taking risks and finding my own paths in life. As a teenager, I tried and failed building WordPress/Squarespace before either existed. As a university student, I took seven years to graduate but explored a lot and made and lost a small fortune in stocks and derivatives. I now spend my time attempting to make AI more accessible and inclusive, and to make Montréal an even better place to start changing the world. AI will be completely transformative for society and can be an important catalyst for building substantive, positive changes in our way of life, culture and in our impact on ecosystems and the planet. I'm very fortunate and happy to play a small role in Dawson College's amazing AI initiative."
---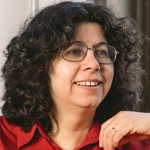 Doina Precup
Research Team Lead
DeepMind Montreal
Associate Professor
McGill University
---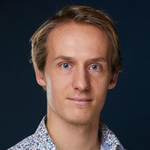 Thomas Rademaker
PhD Candidate and Outreach coordinator in Physics
McGill University
"I am a PhD student in biophysics working on the interface of machine learning and immunology. I have led the organization of recent events (Physics and AI workshop and the McGill Physics Hackathon), where we showcased how AI is used in the physical sciences and where we hosted interactive workshops introducing AI to novices. The reason I agreed to serve on the Dawson College Advisory Board of Artificial Intelligence is because I comprehend the importance of educating AI natives, and I wholeheartedly support the Dawson AI initiative. I believe I can make valuable contributions to Dawson AI because I am on the front line doing research in physics and AI, and because I have first-hand experienced and contributed to modern teaching methods in the interdisciplinary field of the physical sciences and AI."
---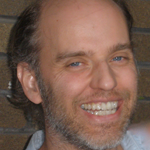 Réjean Roy
Deputy Director | Chief of Partnerships
Observatoire international sur les impacts sociétaux de l'intelligence artificielle et du numérique (OBVIA)
"My background is in commerce, political science and international relations, but I've spent the last 20 years working on how IT could help governments to better serve citizens. I recently took part in the creation of Québec's International Observatory on the Societal Impacts of AI and Digital Technology (OBVIA) and in the elaboration of Québec's AI strategy. I think Dawson's project is important because producing great technologies is never enough: we have to work hard (and fast) to develop the capacity of our societies to use them productively and responsibly."
---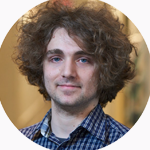 Iulian Vlad Serban
CEO
Korbit Technologies
"I am the co-founder of Korbit Technologies (www.korbit.ai), an EdTech startup aiming to democratize education through intelligent tutors driven by machine learning. Prior to the startup, I studied my PhD in machine learning at University of Montreal under Yoshua Bengio and Aaron Courville. Education is the fundamental pillar of human society, which is why I have dedicated my work to make a positive impact here and help serve on the Dawson AI Advisory Board."
---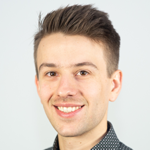 Aubert Sigouin-Lebel
Project Lead – IT Job Market
TECHNOCompétences
"I am a data geek specialized in labour issues. I use employment data to provide insights on topics such as skills in demand, job forecasting and talent attraction and retention. Being part of this committee means a lot to me and I hope it will help future generations seize the opportunities of a data-driven world."
---
Sydney Swaine-Simon
Founding member and AI fellow
District 3 innovation centre
Cofounder
NeuroTech X & Local Partner, AI Commons
"I'm a Montreal native with a strong desire to grow the Montreal innovation ecosystem. Having completed my studies in Psychology, Business and Computer Science, I developed a strong passion for emerging technology, entrepreneurship, and innovation.  In 2012, I became one of the co-founders of District 3, one of Quebec's largest innovation centers,  and have played an active role ever since. My recent responsibilities include managing a program to help Montreal teams participating in the AI XPRIZE, an international competition, which asks teams to solve Grand Challenges using Artificial Intelligence. Having developed a taste for innovation and technology, I also co-founded NeuroTechX, a non-profit organization, which has built the largest network of international neuro-technology enthusiasts. In my spare time, I'm a core organizer of the DEF CON Biohacking Village, as well as a mentor for the Mozilla Open Leadership Program."
---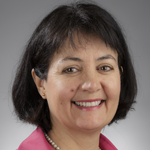 Tamara Vandersluis
Vice-President Innovation
R2i
"I am truly honoured to be part of the Dawson College Advisory board for Artificial Intelligence. I am inspired by the drive and energy of the upcoming generation of students. The  future is in their hands and our future sure looks bright! If I can pass on some of what I learned during my 35 years in IT, it would be a pleasure. I am sure I will learn as much as I can share from this experience."