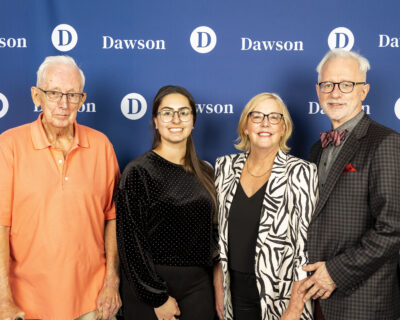 Two new awards to be presented at Fall Awards Night
Dawson College is holding our annual Fall Awards Night on Nov. 30.
"We will celebrate our students who are committed, perseverant, hard-working, caring and kind," said Academic Dean Leanne Bennett. "The achievement of our students is our collective achievement- the ultimate result of the dedication of our teachers, support staff, professionals and managers and is, of course, shared with our students' parents, activity leaders and coaches."
Visit the link for the homepage news story about the two new awards that will be presented.