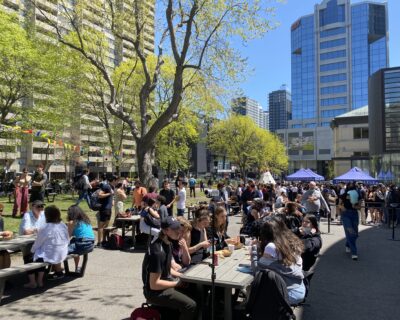 Dawson's first Homecoming is Sept. 23
Dawson graduates, retirees and employees are invited to Dawson's first ever Homecoming! We are inviting our alumni back to reconnect with the Dawson community. Together, with our graduates, Dawson contributes to the strength of Quebec and our beloved and eclectically diverse City of Montreal! Now more than ever, we need to come together and show our Dawson values and pride.
Come and enjoy fun activities, walk down memory lane, go to program reunions and take in a Dawson Blues basketball game.
Dawson's Homecoming will be on Saturday, Sept. 23. Plans are underway and we will be creating a webpage with all the updates.
Have ideas? Want to contribute? Email dvarrica@dawsoncollege.qc.ca