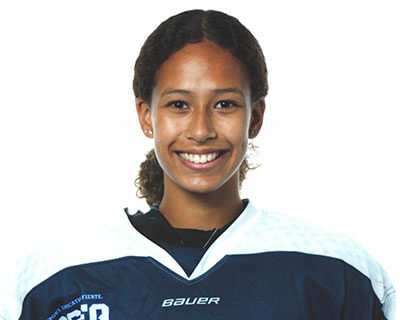 Sydney Kormos-Springer wins award given in her uncle Rob Springer's memory
Long before she arrived at Dawson College, Sydney Kormos-Springer decided she would aim to win the Rob Springer Memorial Award.
"When I learned that Dawson was having a memorial game in honour of my uncle, I wanted to make it my goal to go to Dawson College and play for him," the Health Science student said in an interview with Dawson's Communications Office. "I wanted to be able to keep his legacy alive and honour him as well as my family. My uncle, in a way, taught me how to persevere and accomplish anything I set my mind to."
Click Read More for the homepage news story.