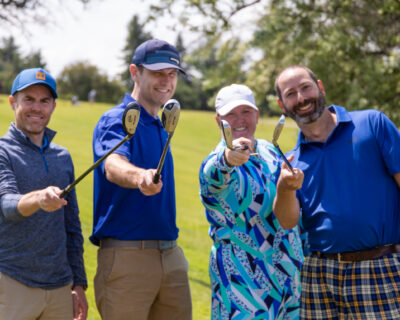 Over $52,000 raised for students at Dawson Golf Classic
Thank you to all our golfers, friends and partners, colleagues and sponsors, whose contributions have shaped the 16th edition of the Dawson Golf Classic on June 8 into a grand success!
Thanks to you, over $52,000 was raised by the Dawson Foundation event to support Dawson students. Money raised will go towards transformative para-academic activities for students and supporting the College's development plans for our campus under our forthcoming five-year strategic plan.
As a Québec CEGEP, its operations are funded by the government through the Ministry of Education. However not all of its activities are supported financially. Para-academic initiatives often need to find alternate funding sources.
The Foundation looks for support from the community it serves to enhance resources so that no worthwhile project goes unfunded.