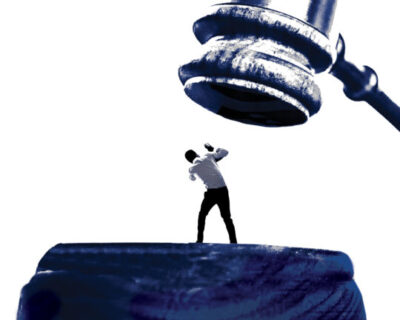 Last chance to see The Trial
It's the last week to go see The Trial, presented by the Professional Theatre Program!
Joseph K has been arrested—but for what crime? Adapted from the Kafka novel, the Trial is an absurdist comedy about the bureaucracy of the legal system. Directed by Michael Hughes and performed by the third-year graduating students in their final performance at Dawson.
The ticket price for Dawson students is $5. Faculty enter for free. Use the code "teachers" at the checkout. Tickets are available on their Box Office page.