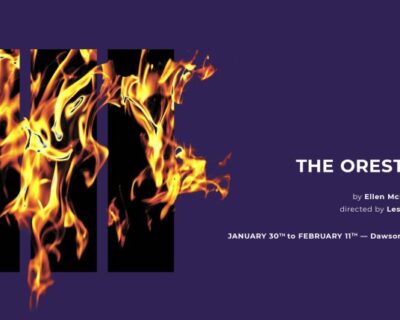 Professional Theatre presents The Oresteia
From Feb. 1 to 11, the third-year students of the Professional Theatre Department at Dawson College will perform a contemporary adaptation of The Oresteia directed by Leslie Baker.
The Oresteia is one of our oldest surviving theatrical texts, first performed nearly 2,500 years ago in ancient Greece. It is composed of three plays which American playwright Ellen McLaughlin has adapted into a single, three-act play, rich with challenging roles for actors. The Oresteia focuses on a family trapped by a cycle of violence, as they seek revenge for their murdered loved ones. The myth of the House of Atreus continues to fascinate audiences, as it investigates the human compulsion toward violence, and the subsequent human desire for revenge. Matinees available Feb. 1, 3 and 9.