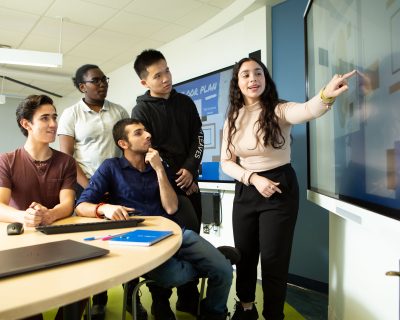 Active learning at Dawson shared across Quebec
Dawson College teachers Selma Hamdani (Psychology) and Yann Brouillette (Chemistry) share their experience with the innovative pedagogy of active learning and the peer support of the Dawson Active Learning Community (DALC) in a new video requested by the Ministère de l'Éducation et de l'Enseignement supérieur.
The video was produced as a knowledge sharing initiative to benefit CEGEP teachers, pedagogical counsellors and administrators across Quebec. Click Read More for the full news, links to the video in English and French and to the revamped DALC webpage.