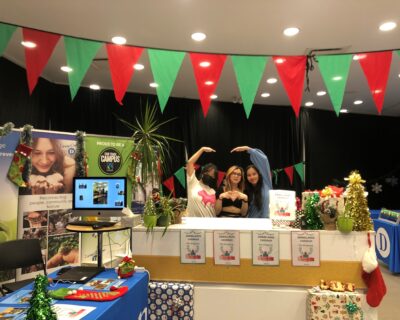 Holiday gift-wrapping yields $9,900 for our Living Campus
The Dawson Foundation and the Sustainability Office would like to thank the 33 volunteers who gave their time in December and all those who donated at the Dawson gift-wrapping station in Alexis-Nihon Mall.
Over 21 days of holiday gift-wrapping, a total of $9,900 was raised. These funds will be used by the Sustainability Office for learning activities and projects that contribute to well-being for all on our Living Campus. While getting their gifts wrapped, visitors and donors learned about Dawson's Living Campus projects, including the gardens, the beehives, the Monarch Butterflies and more.