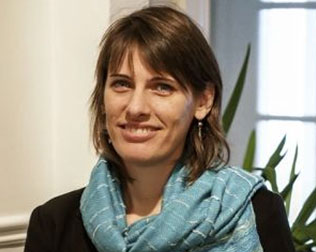 Émilie Robert is new director of research at CRISPESH
On May 11, Émilie Robert began her new position as Director of Research and Transfer at CRISPESH, a CCTT (College Centre for the Transfer of Technologies) at Dawson College in partnership with the Cégep du Vieux Montréal that is unique in Quebec.  The focus of our CCTT is on conducting applied research to improve the lives of people living in a disabling situation.
Émilie holds a doctorate in Public Health from Université de Montréal, and has dedicated a great part of her life to improving conditions for people in vulnerable situations. She has a background in international development and expertise in public health, knowledge sharing and collaborative evaluation.
To read more about Émilie on the CRISPESH website, click Read More.