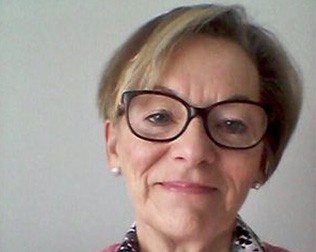 New role for Janet Pakulis
Following an evaluation of the position, the Executive Committee of the Board approved a change in classification of the role of Janet Pakulis as Executive Assistant to the Director General at their Oct. 14 meeting. She is now a member of the management team.
Janet joined Dawson College in 2010 after a long career in the private sector as an executive assistant. Her first job at Dawson was in the Administrative Services Department, now divided into Human Resources and Finance.
About a year after arriving at Dawson, Janet began working for Director General Richard Filion as his Executive Assistant. It has been almost a decade that she has been serving in this important role. "I have loved working with Richard!" she said. "It has been a rewarding and absolutely wonderful experience."
Janet's job is to be the right-hand person of the Director General. She helps him keep things running well, including providing support to the Directors Group and acting as Secretary for Board meetings. Janet is looking forward to supporting the new Director General and helping in a smooth transition.