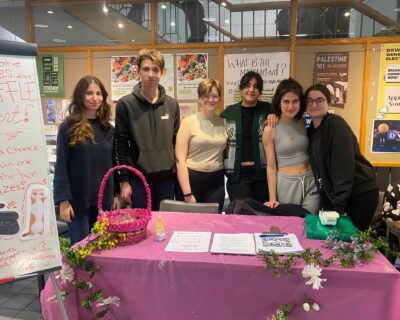 Mahsa Amini's legacy is alive at Dawson
In September 2022, Mahsa Amini was arrested in Iran for not wearing a hijab correctly. Eyewitnesses say she was severely beaten. Hours later, she died at the age of 22. Mahsa had just been admitted to university and intended to pursue law. Her death sparked protests in Iran and around the world.
At Dawson, the Mahsa Amini Initiative was created by students Kiana Lalavi, Shaneli Yaghoubi, Kiera Robak and Lina Adda. Their work was recognized on May 4 with the Forces Avenir Award in the category of Mutual Aid, Peace and Justice. Their project has also advanced for consideration at the provincial level.
Visit the link below for the homepage story.