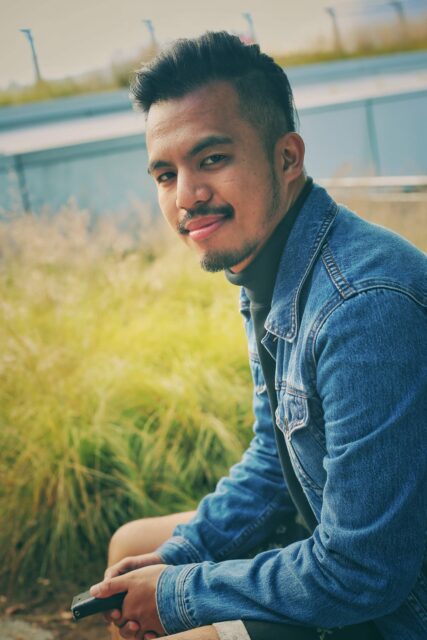 Peace Week's Dinner and Drag show choreographed by Theatre grad
Dawson Professional Theatre graduate Ken Antonio Rillo (Class of 2009) will be back at the College for Peace Week. He is the choreographer for the main act and lead dancer in a special Peace Week event called Dinner and Drag on Sept. 21.
It will begin with Dawson Dining (free vegan community supper for all who bring reusable containers) and will feature a special performance by beloved drag queen ensemble House of Manny, fronted by Manny.
"It feels full circle coming back," Ken said in an interview with Dawson's Communications Office. "I was actually in my first year at Dawson when the shooting happened. So, to know that there is a Peace Week happening around (the anniversary) is something that I really value, cherish and am grateful to see. It gives hope for a safer tomorrow. Thank you for giving these students a safe space and reminding them about the importance of acceptance, freedom, peace and love."
Looking back at his Dawson experience, Ken said: "I absolutely loved my time at Dawson College and I always look back at it with fond memories. I was enrolled in the Professional Theatre Program and it was everything that I needed and more. I always dreamed about entertaining and being in the industry.
"I was fortunate enough to know what I wanted to pursue earlier in life so coming into this program was a great stepping stone and learning experience to have to make the next steps in my journey come into fruition. As much as it helped shape me as an artist, it also helped shape me as a person and a young adult stepping into the next phase of my life. I have a lot of gratitude for my program and my time at Dawson."
Ken's performing career began during his years at Dawson when he landed a professional gig with Repercussion Theatre's touring company of "Shakespeare in The Park." From there, he went on to pursue the career of his dreams. Currently, he is signed with the Amanda Rosenthal Talent (A.R.T.) Agency Inc.
Ken has worked in television, film and commercials and has done voice work and been involved with video game production. "I have also been able to create a very fruitful dance career, including dancing on tour and at live shows for artists including Nelly Furtado, Sean Paul, Deborah Cox, Cyndi Lauper and many more around the world," he said.
We asked Ken what we can expect on Sept. 21 at Dinner and Drag. "Expect a lot fun, entertainment, colours, music, costumes, and just a great time! I guess you'll have to come check it out to find out. And I look forward to seeing you all there! Here is to Peace Week! And my eternal love and support to Dawson College."
Note
Limited spots available at Dinner and Drag: Reserve your spot here. Entrance is free but donations will be collected for a charity serving the LGBTQ2S+ local community.
Check out all the Peace Week 2023 programming here.