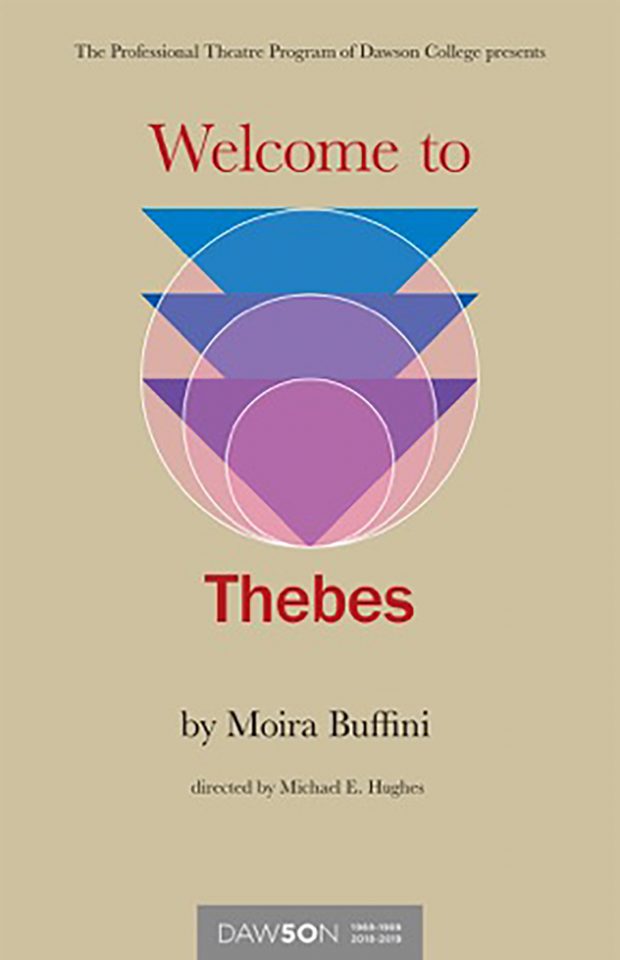 Welcome to Thebes
Playwright:
Moira Buffini
Director:
Michael E. Hughes
Student Groups:
Third Major
Description
He put this gun into my hand and made me human once again.
Faced with an impoverished population, a shattered infrastructure and a volatile army, the first democratic president of Thebes, Eurydice, promises peace to her nation. Without the aid of Theseus, the leader of the vastly wealthy state of Athens, she doesn't stand a chance. But Theseus is arrogant, mercurial and motivated by profit. A swaggering opposition circles, impatient for insurrection. The body of the former dictator lies unburied.
Set int he present day but inspired by ancient myth, Welcome to Thebes offers a passionate exploration of an encounter between the world's richest and the world's poorest countries in the aftermath of a brutal war.
Moira Buffini's Welcome to Thebes premiered at the National Theatre, London, in June 2010.
Times
Performance Dates:
Previews at 7:30 Tuesday and Wednesday April 23rd and 24th
Opening at 8pm Thursday, April 25th
Playing at 8pm April 25th to 27th and May 2nd to 4th
Cast