Overview
Nothing compares to the simple pleasure of riding a bike.

— John F. Kennedy
The pandemic has seen a substantial rise in people using bicycles and the City of Montreal has accelerated accompanying infrastructure in order to promote this advantageous way of getting around.
Bicycling is cheap, solves traffic, parking and urban spatial problems, produces no emissions and allows the cyclist to enjoy the benefits of a healthy active lifestyle simply by going to work. Furthermore, it is reliable and, if you live less than 8 kilometers away, it could take you a similar amount of time as would transit or driving.
And did we mention it is just plain FUN?
Check out what is waiting for you on campus and around the city to make your ride as convenient and comfortable as possible.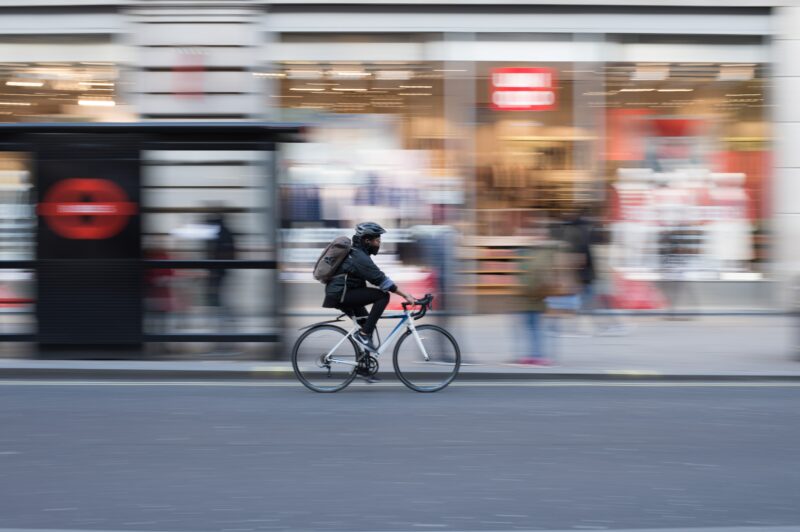 Promotions
CONTEST
Bike Giveaway!
Do you want to:
have fun?
be happier?
work smarter?
feel healthier?
Bike to campus! Ride to school with a friend and be entered to win!
When: POSTPONED – new date to be announced
Where: security entrance at 4011 De Maisonneuve
What: Win a bike by showing your commitment to an environmentally friendly way of commuting and engaging your peers at the same time.
Why: Biking with a buddy makes the commute less stressful and you can show each other new routes.
Join us for your break or ride in at the time listed, have a coffee and snack and chat with your fellow riders.
See you there!
BIXI
For Everyone – Students & Employees
10% off a BIXI seasonal pass!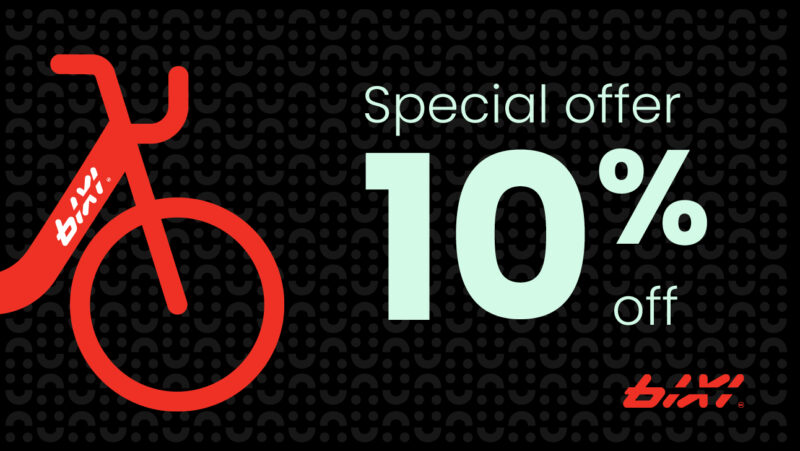 More Information Here:
BIXIINC_TUTORIEL2022_FR_EN – Dawson
Click here to register.
BIXI's are everywhere in central Montreal. Consult their map.
Dawson College's Guaranteed return home
Are you worried about getting back home in an emergency, in case of a weather change or if you have a mechanical issue? Dawson will fund a taxi ride home for any regular cyclist up to $50. Some conditions apply. The reimbursement form will soon be ready on Dawson Sustainability's web page.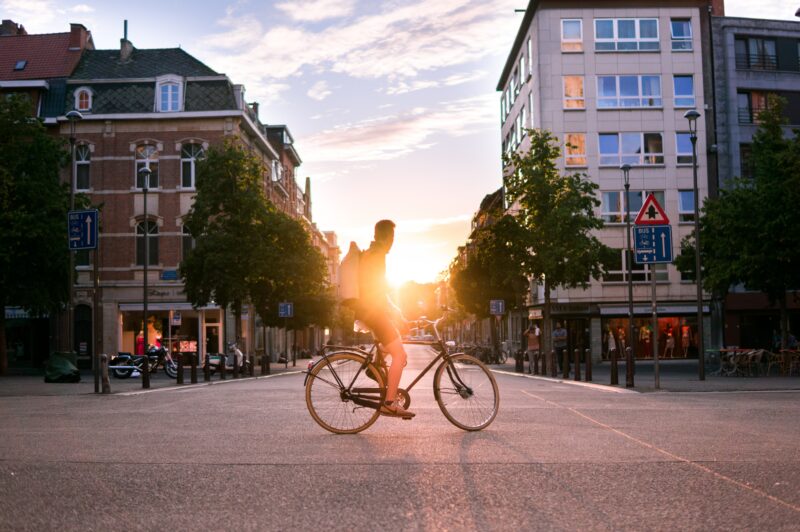 Resources on Campus
Bike racks are available at several spots around campus: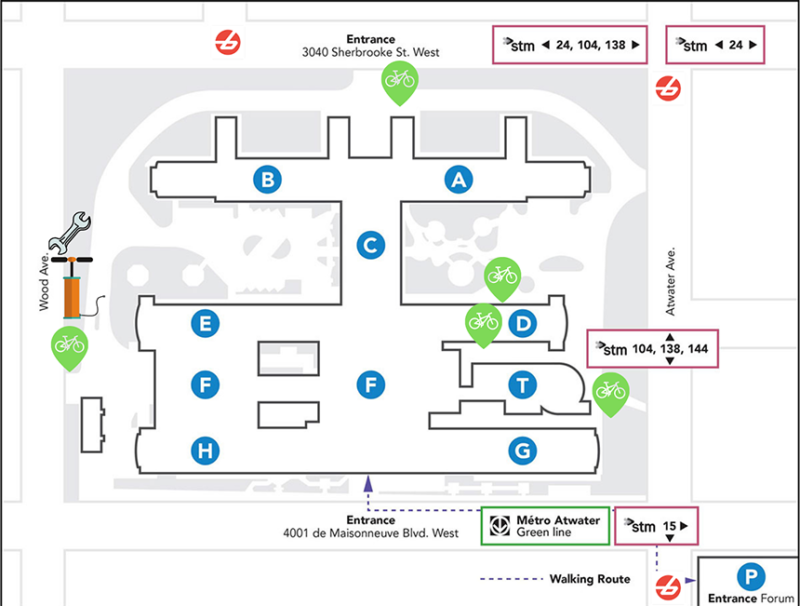 In front of the 2E entrance
In front of the Sherbrooke street entrance
On the North side of the "D" wing
On the South side of the "D" wing
Near the Theatre entrance
*More bike racks will be added to the re-designed de Maisonneuve entrance in the Fall of 2021
BIXI stations
Sherbrooke and Atwater
Atwater and Ste-Catherine
DeMaisonneuve and Greene
Covered bicycle parking is available free of charge in the Alexis Nihon parking lot across the street from the Dawson Daycare entrance.
A "Bici-Borne," (a bicycle fixing station with a pump and basic tools) is available at the end of the bike racks outside of the 2E entrance. http://biciborne.com/en/
You can also access a "borrow-able" lock at security 2E.14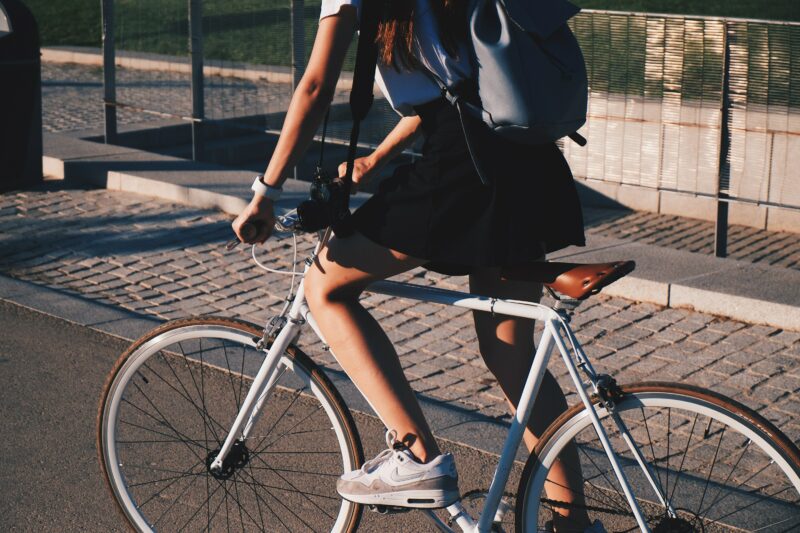 Route Finder
Route planning support
Concerned about finding a good route that suits both your fitness level and your comfort in traffic?
Find the best map for you: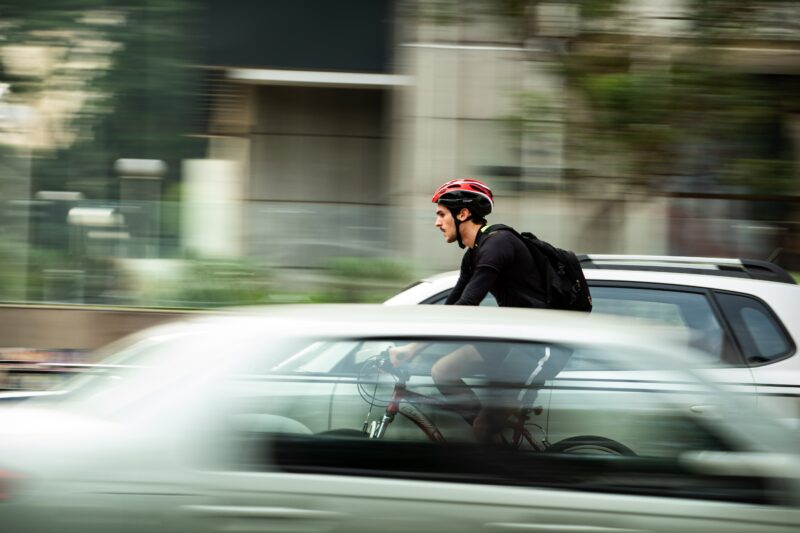 Riding with Confidence – Support & Tips
Not sure how to get started? Do you have concerns about equipment, clothing, sweating, weather, theft or anything else that is stopping you from riding?
Consult this guide produced by Vélo-Québec , which may address some of these common concerns and shows you how to deal with them so that you may reap the rewards of a daily bicycle ride.
Riding Basics
Repair & Workshops