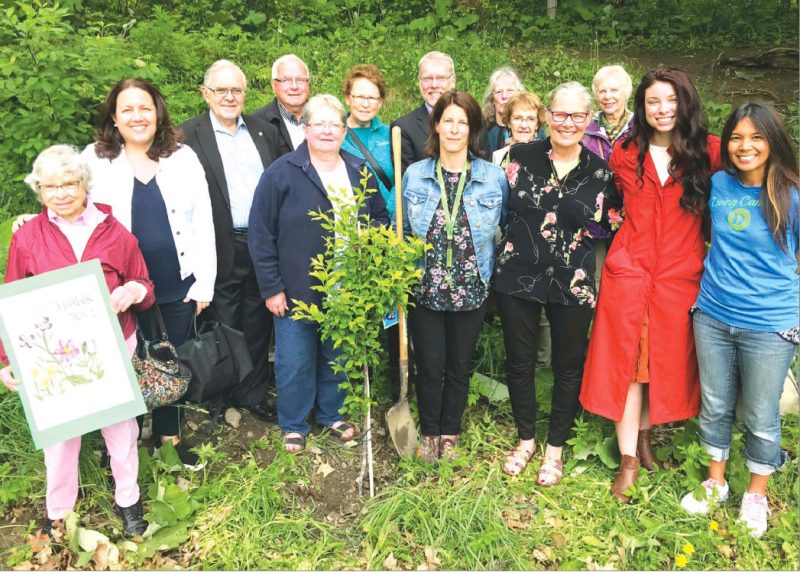 Dawson is influencing Education!
Dawson College has played a large part in the transformation of Cookshire Elementary school in the Eastern Townships into a 'Living School' that incorporates nature into all aspects of the learning process to help reduce stress and benefit from the positive impacts, both mentally and physically, of being connected to the natural world. Among the guests were members of the Eastern Townships School Board, Chris Adam, Julia Lijeron and Jenn De Vera from Dawson, who are partners in the initiative, and members of the St. Francis Naturalists' Club, instrumental in keeping the environment on the minds of students by sponsoring guest lecturers in local schools. The club is credited for bringing the Living School idea to Cookshire through Dawson guest lecturer Chris Adam.
Visitors from Cape Breton University and University of Toronto were also in attendance to visit the living elementary school, which will likely serve as a model for other schools and campuses to follow in the future. See full story in the Friday, June 8 edition of The Record.
A big thanks to Jenn and Julia for representing Dawson as well as Catherine O'Brien  and Sean Murray who traveled an extra distance to help inspire an entire community. Dawson will host a comedy-show fundraiser on Saturday, June 16 in the Dawson Theatre. Dawson's resident freelance videographers Katelynd Kuhar and Reese Turner from RE: Productions have led the way to start a movement to change schools with this fundraiser.