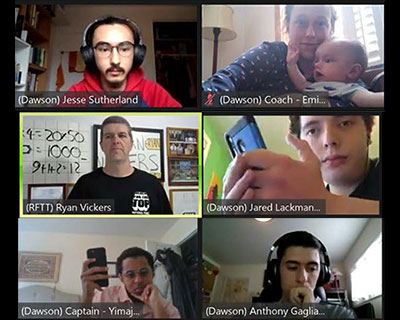 Dawson team reached close to the top!
Graduates of Royal West Academy wanted to continue playing Reach for the Top as they began CEGEP at Dawson last year.
The high school friends and teammates formed a Dawson team to compete in the Canadian academic quiz competition for high school and CEGEP students. The Dawson team went all the way to the nationals with the support of Emilie Richer, a faculty member of Dawson's Mathematics Department. Emilie was able to register the team with funds from the Student Success Action Plan.
The National Championships were held via Zoom over a weekend in May. Ten teams from five provinces competed.  "Our team did very well, placing 5th, the best standing ever for a Quebec team," said Emilie.
Top of the province
A highlight was beating rivals Marianopolis College at the provincials, said team member and Pure and Applied Science student Anthony Gagliano. "Their team was very strong and in the end we only managed to win by one game," he said.
Dawson teammate and Pure and Applied Science student Jared Lackman-Mincoff also enjoyed the provincials: "It meant a great deal to be able to win the provincial tournament."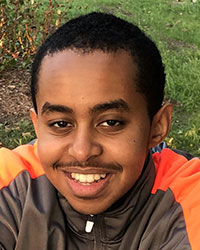 Teammate and North-South Studies student Yimaj Baharun, who is now Vice-President of Student Life with the Dawson Student Union, was selected as one of four MVPs (most valuable player) for the tournament, a very prestigious designation. "It is the first time a player from Quebec has ever won this award since its inception in 2006. Yimaj received a modest bursary," Emilie said.
Yimaj grew up watching Jeopardy with his family. "Reach for the Top is a chance to use my random knowledge," he said.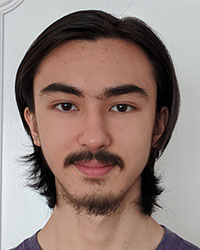 Teammate and Pure and Applied Science student Jesse Sutherland has been playing Reach for the Top since Secondary IV. "Overall, it's been a fun and mostly stress-free activity with friends that I get to do every week," he said. "I wasn't really much into trivia before then, but ever since joining the team, I've become more interested and invested in learning general knowledge."
The fun of trivia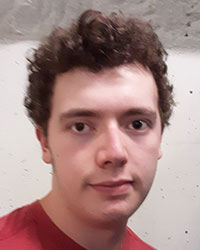 Jared says that if you are capable of retaining lots of information, you would be good at this game. "If you would like to enhance your knowledge in topics such as history, pop culture, sports, and science, then you would definitely enjoy Reach for the Top," he said.
Trivia promotes the values of knowledge and learning in a fun and satisfying way, Jesse said and added: "Any extracurricular activity, whatever it is, is a great way to add more flavour to your school experience and create a sense of community."
The team, hopefully with some new members, will be meeting again soon with the aim of going to the top once again this year.
More information about Reach for the Top: https://www.reachforthetop.com/