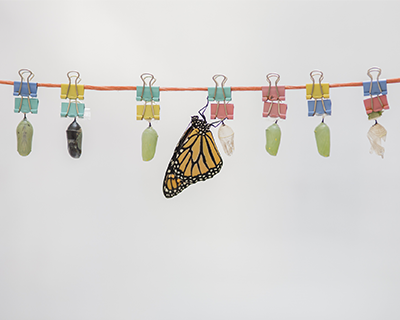 Dawson's Living Campus ranked #1 for sustainability
The Association for the Advancement of Sustainability in Higher Education (AASHE) recognized Dawson College as the top performer in the category of associate colleges around the world and called out the Monarch Butterfly Nursery project as an institutional highlight in its 2021 Sustainable Campus Index, published Nov. 9, 2021.
This comes less than a year after Dawson College earned the gold level STARS rating from AASHE. Dawson is part of a small group of 25 colleges across the globe that were highlighted in the SCI.
Apart from being named as a top performer, Dawson was also highlighted for our work in four specific areas:
Air & climate
Global climate change brings myriad negative impacts throughout the world, including increased frequency and potency of extreme weather events, sea-level rise, species extinction, water shortages, declining agricultural production and the spread of diseases. The impacts are particularly pronounced for low-income communities and countries. Institutions that inventory and take steps to reduce their air pollutant emissions can positively impact the health of their local communities and regions. This section covers greenhouse gas emissions assessment and mitigation and outdoor air quality.
Grounds
Beautiful and welcoming campus grounds can be planned, planted and maintained in any region while minimizing the use of toxic chemicals, protecting wildlife habitat, conserving resources and promoting organic care. This section covers campus land management, sustainable landscaping and biodiversity of campus grounds and surrounding lands.
Transportation
Institutions positively impact human and ecological health and support local economies by modeling sustainable transportation systems. Transportation-related emissions and pollutants contribute to health problems which, due to disproportionate exposure, are more pronounced in low-income communities near major transportation corridors. In addition, fuel extraction, production and distribution damages environmentally and culturally significant ecosystems and financially benefits oppressive governments. This section covers campus fleets, student/employee modal split and programs promoting sustainable transportation.
Well-being & work
An organization's character, capacity to perform and achievements are only as strong as that organization's community. Colleges and universities bolster the strength of their communities by promoting the wellbeing of the campus community and by offering worker benefits, wages and other forms of assistance that serve to respectfully and ethically compensate workers. This section recognizes student and employee wellness programs and employee compensation, satisfaction, health and safety.
In addition, Dawson College was recognized with an "institutional highlight":
Rooftop Monarch Butterfly Nursery Project – Dawson College planted over 400 milkweed plants for Monarch butterflies, recently added to the threatened species list. Flowering native plants were also planted as a food source for adult monarchs. Started in 2017, the Rooftop Monarch Nursery Project is a breeding enclosure where caterpillars are kept and protected from parasitic wasps. This enclosure sits on the gym roof and is monitored daily by volunteers. Butterflies are tagged and released in the peace garden. This project has involved many classes and staff members and over 50 caterpillar kits are distributed to staff to care for internally. After three years, wild monarchs now visit the grounds and are laying eggs on the milkweed. Montreal's Espace pour la Vie has designated Dawson grounds a Monarch oasis.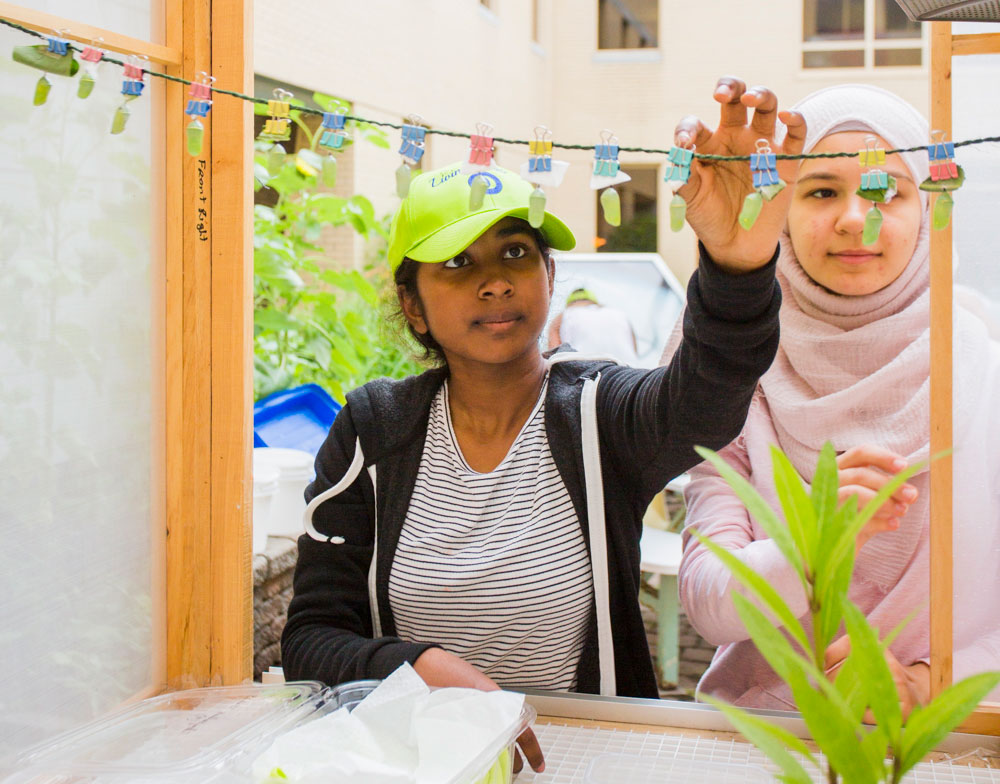 About the SCI:
The 2021 Sustainable Campus Index (SCI) recognizes top-performing colleges and universities overall by institution type and in 17 sustainability impact areas, as measured by the Sustainability Tracking, Assessment & Rating System (STARS). STARS is a voluntary framework used by hundreds of colleges and universities to measure, report and strengthen their contributions to global sustainability. The SCI also includes innovative and high-impact institutional highlights, and recognizes institutions with exceptional report accuracy and quality.