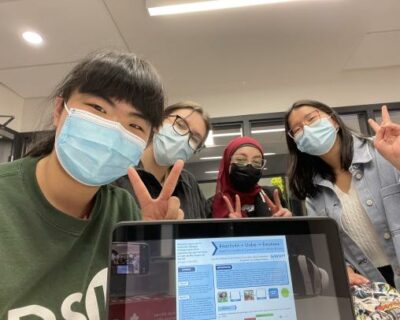 Students present neuroscience projects at 89th edition of ACFAS
Four teams of Dawson students from the Dawson Research in Neuroscience Group presented their research projects at the 89th edition of the ACFAS conference on May 9-10. In the May 9 colloquium, each team had three minutes to reveal their study, before answering questions by fellow researchers over Zoom. The May 10 colloquium gave 15 minutes for each presentation, with five minutes of questions.
Click Read More to find out about their exciting research projects.