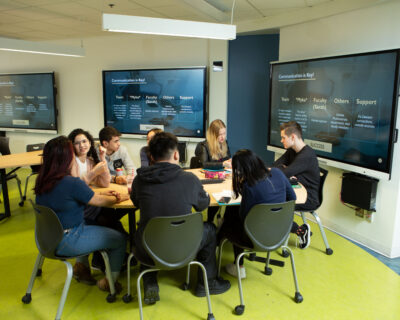 Student perspectives on Dawson's active learning pedagogy
The Dawson Active Learning Community (DALC) is celebrating 10 years of promoting active learning pedagogy at Dawson. More than 100 faculty members have been part of DALC. Active learning is established as a proven pedagogy that transforms students and teachers.
As the anniversary year nears its close, we asked some students to share their experiences with active learning classrooms. Click Read More to read what the students think.