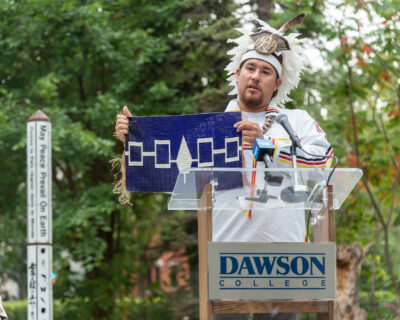 Dawson's white pine and its great meaning
For almost two years, Dawson's white pine has stood near the Peace Garden just west of the main entrance at 3040 Sherbrooke Street West.
Click Read More to find out more about the significance of the white pine and to see a 14-minute video segment of Kanien'kehá:ka storyteller and Sub Chief Aronhiaies Herne's lecture at Dawson. This video is a suggested activity for Dawson's Earth Weeks.