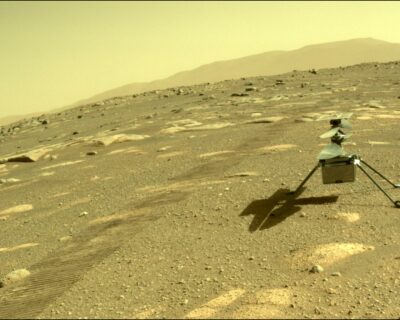 New book by Richard Soare, Dawson's own Martian expert
Richard Soare (Faculty, Geography) has a new book out about the Red Planet. Mars Geological Enigmas: From the Late Noachian Epoch to the Present Day (9780128202456) is well placed to carry on with the search for water and life and other deeply rooted Martian mysteries.
Richard's book was published on May 28. Click Read More to go to a short review and more info.
(Photo is courtesy of NASA and shows the Ingenuity helicopter parked on the tarmac at Jezero Crater on Mars)