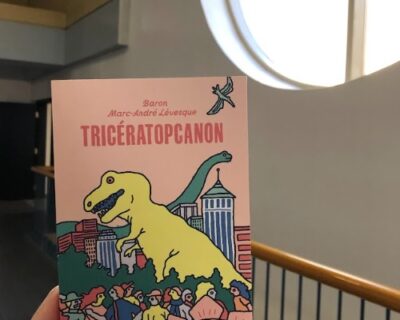 French teacher and poet launches book
Marc-André Lévesque, a college French instructor, will release his fifth book of poetry, Tricératopcanon, in October. The book will be available in stores beginning October 17. A launch event was held Oct. 19 at the Atomic Café.
The book explores the theme of an impending apocalypse caused by dinosaurs reappearing on Earth, with everyday experiences related to dinosaurs forming the basis for most of the poems. The collection is written entirely in French, and includes several neologisms and a few citations in English.