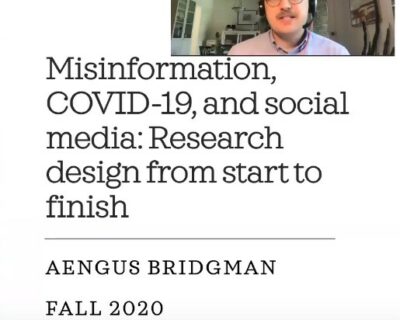 Social Science guest lectures available on video series
Since Social Science Week is not taking place this year, Nancy Rebelo (Faculty, History) worked on a project to provide additional resources for our virtual classroom reality. She invited researchers, mostly from Montreal, to film lectures on a variety of topics.
Six videos are currently available on the Dawson Library website that are only accessible to people who have a Dawson network password. There are plans to add more in the coming weeks.
The guest speaker series includes a lecture by a Harvard professor about Roma youth and a very topical lecture about misinformation, COVID-19 and social media by a McGill graduate student.
Each video is 20-30 minutes. Intended to be used by Dawson teachers, they would be especially useful to teachers of methods courses.
A brief description is provided about the topic and the presenter when one clicks on a video from the library page.
Click Read More to see the bank of videos and to get links to watch them.