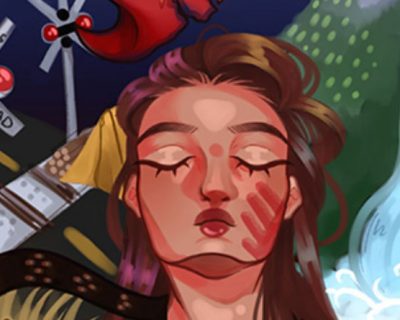 Resistance and Resilience opens Oct. 8
Following the success of Skénn:en: Peace and Decolonization (2017) and Queer and Peace (2018), Diana Rice (Programming Coordinator, Peace Centre) prophetically conceived of a project that would provide a space for those voices traditionally unheard and often ignored: Legacy and racialized immigrant communities. Once again collaborating with Rhonda Meier of the Warren G. Flowers Art Gallery, the work began in 2018 to create a platform for artists to display their experiences of racism and systemic oppression.
This vision is brought to life in Resistance and Resilience. Click Read More for the homepage news story.